The Biggest Benefits of Buying a Home in Winter
Posted by Dwight Streu on Monday, December 12, 2022 at 12:06:40 PM
By Dwight Streu / December 12, 2022
Comment
Even though most agents will tell you spring and summer are the best seasons for real estate, there are plenty of benefits to buying a home in winter. After all, we Edmontonians are true winter lovers! And as proper winter fans, we're here to convince you to hire a great real estate agent and start your winter house-hunting adventure.
The Benefits of Buying a Home in Winter
Even though the thought of house hunting in Edmonton at -20°C makes many people cringe, it comes with plenty of advantages. Winter is definitely not the most popular season for real estate, and that's exactly what makes it the perfect time for buying a home.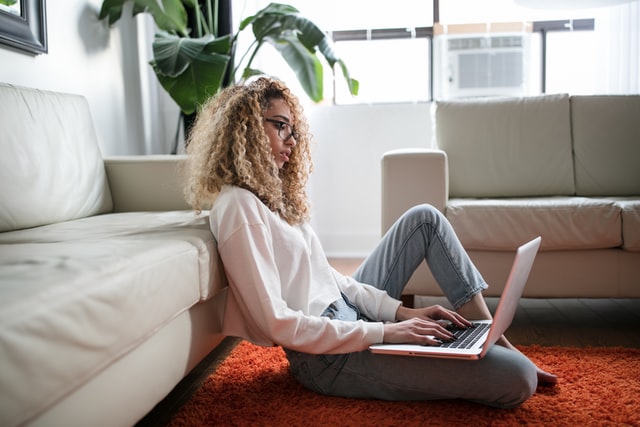 Winter is the perfect time to stay in your warm living room, make a cup of tea, and start searching for your new home.
Buying a home during colder months and when the market is quiet might make the process easier and more productive. If you are wondering how this is possible, continue reading. We've prepared the biggest benefits of buying a home in winter.
Sellers are more motivated
One of the main reasons buying a home in winter is a good idea is that sellers tend to be more motivated. Sellers who don't take their homes off the market even during the holiday season are probably in a rush to sell. Whether they're moving for work or downsizing to a smaller home, it's a great advantage for you.
If the seller is under pressure to quickly sell their home, you could use that to turn negotiation to your advantage. The situation might even get dire enough that you get a lower offer and a much better deal. Even if you're looking for a home in a competitive neighborhood, it's much easier to get a good price during colder months.
Less Competition
Another advantage of winter house hunting is that there is much less competition. Fewer buyers are looking for homes this time of year, so it's highly unlikely you'll end up in a bidding war. There is even a higher chance you'll find a home in the neighborhood that fits all of your needs and be able to afford it.
During winter, there is no pressure to view a home the same day it hits the market. There is no rush and stress because the market is much less intense. By having less competition, you can take your time and focus on considering all aspects without having to rush to make an offer.
Real estate agents are less busy
When the market is quiet, real estate agents have much less work on their hands. This means that you can easily find an expert who'll have time to dedicate to you and answer all of your questions.
As your real estate agent will be much less busy during winter, they'll be able to dedicate more of their time to searching for your Edmonton home.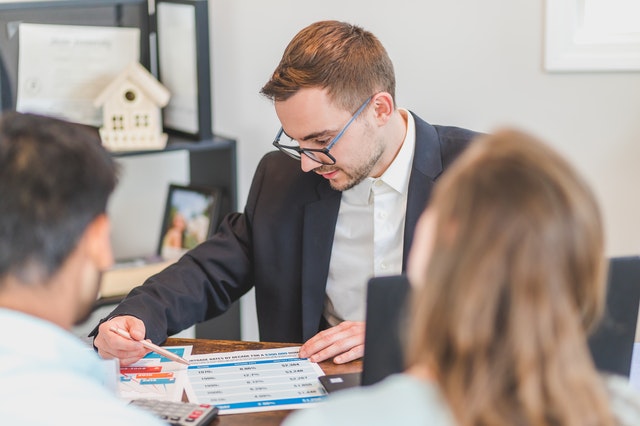 As this is one of the most important aspects of the home-buying process, here's how to choose the right real estate agent:
First, compare local real estate agents online. Make sure to check online reviews, client testimonials and ask your friends for recommendations.
Do a little local market research on your own. You can drive around the neighborhood and look for agent names that are repeated on real estate signs. Or you can even attend open houses and see how they work in person.
Schedule several interviews and talk to different agents before making your final decision. Ask them about their experience and how they plan on helping you find the right home.
Market conditions are not as crazy
In a fast and busy market, buyers are forced to move faster, too. They might have to settle for buying a home without having a home inspection or making other compromises. The whole process can feel out of control and make buyers feel overwhelmed and stressed. On the other hand, these things don't happen during winter. That may be the main reason why people decide to wait and go house hunting during colder months.
Moving companies are cheaper
Home hunting is not the only thing that's uncommon in the winter. Moving companies have less work during colder months, too. This will make it that much easier to find reliable movers to help you settle into your new Edmonton home. Plus, there is a big chance you'll be able to do it at a much lower price.
Even if you're in for a long-distance relocation from Toronto to Edmonton, it's much easier and cheaper to do it during winter. You can quickly find reputable movers to help you organize an easy relocation from Toronto. As movers aren't as busy as during spring or summer, you won't have to worry about booking your moving van months in advance.
You'll be able to see the home's flaws clearly
Winter is a great time to see any home in its true light. You're getting an opportunity to see firsthand how your potential new home operates under harsh weather conditions. During summer, you can't notice if the home is too dark or the windows are too drafty. On the other hand, during winter, bigger problems are more likely to appear.
Any potential issue with the home will become apparent during winter, while it can easily go unnoticed during summer and spring.
You'll be able to notice whether the insulation is lacking or if the furnace is broken. By knowing these details, you'll get a better negotiating position. It will also help you decide whether you should give that home a chance or look elsewhere.
The bottom line
We hope our list of benefits of buying a home in winter convinced you now is the right time to start looking for your dream place. Don't forget to contact an experienced local real estate agent. Your winter real estate adventure in Edmonton will be that much easier and quicker when you have a reliable expert on your side!