Clever Tips to Sell Your House Without the Neighbours Knowing!
Posted by Dwight Streu on Tuesday, April 25, 2023 at 3:54:18 PM
By Dwight Streu / April 25, 2023
Comment
Selling a home is a stressful life event, and it is normal that you are finding ways to reduce your worries and anxiety to the minimum. However, you are facing an additional challenge when wanting to keep the sale discreet. On the one hand, trying to reach out to a large number of potential buyers makes sense – you increase your chances of selling your house faster this way. On the other hand, if your privacy is a priority, you should explore different approaches. Understandably, you want to keep your personal decisions and moves private and avoid irritating questions, rumors, and gossip. In order to help you with that, we explore some clever tips to sell your house without the neighbors knowing.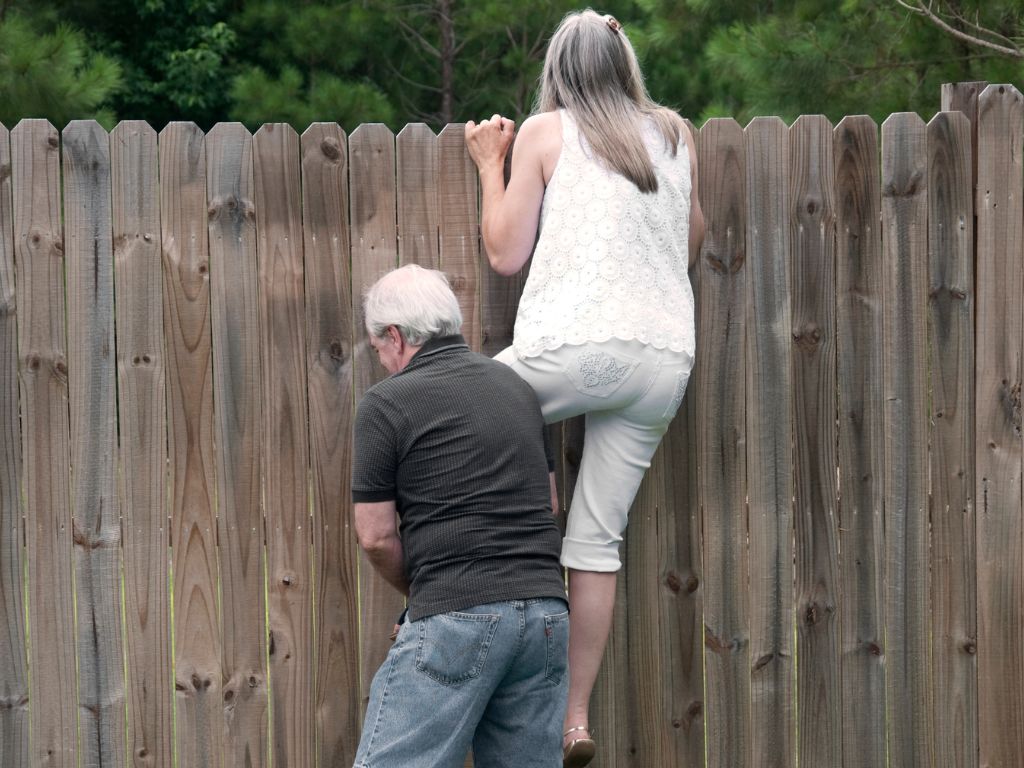 Find An Agent Who Values Your Privacy
Having a professional by your side when it comes to big life moves and decisions is always a good idea. Selling a house is undoubtedly one of them. An experienced real estate agent can be your best ally for selling your house discreetly. Reach out to trusted and reliable real estate agents, and be open about what you want. Communicate your need for privacy right in the beginning. You should look for an agent with experience working with sellers who want to keep their sales private. A professional agent knows the local market, has access to exclusive listings and databases, and can provide a personalized strategy to match your needs. They can screen potential buyers, negotiate offers and handle the paperwork, saving you time, stress, and privacy concerns.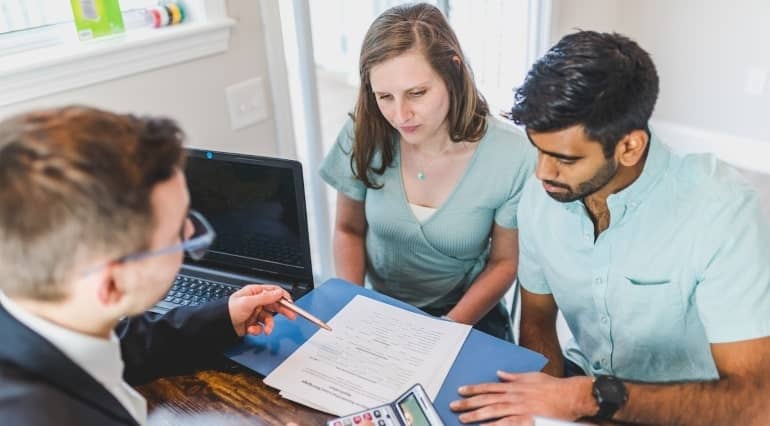 A good agent will help you sell your house without the neighbors knowing.
Be Careful with Online Listings
Online listings are a powerful tool to market your property to a large audience, but they can also expose your house to unwanted attention your primary concern. If you choose this option, you should keep several things in mind. Firstly, select a platform that allows you to control the visibility of your listings. Avoid using public listing websites since they usually attract much traffic and attention. Next, limit the amount of information you share about your property. You will probably need to avoid providing too many details about the house.
For example, you could focus on posting pictures of the interior of your home and the features that potential buyers will be interested in. You wouldn't want to share the photos that show your house's exterior or street view. They can reveal your address and identity. Also, do not provide too many details in the property description, and make sure to monitor your online presence and remove any information or comments that may compromise your privacy.
Use Private Listing Service
If you prefer not to use a real estate agent, you can still list your property for sale without making it public knowledge. A private listing service is a platform that allows you to create a listing that is only visible to a selected group of potential buyers. These buyers are usually previously screened, approved, or qualified and have signed an agreement to protect your privacy. Private listing services can be online or offline and can vary in cost, features, and target audience. You should start by researching and comparing them to find the one that suits your needs and budget.
Hold Private Showings
Instead of holding an open house, you can schedule private showings with potential buyers. Private showings allow you to control who enters your property and present your home more personalized and relaxedly. Your real estate agent can be of great help here – ask them to screen potential buyers and arrange private showings at a convenient time. Make sure to prepare your house in advance. See what you should and shouldn't fix, and do all the necessary cleaning, decluttering, and decorating to create a warm and welcoming atmosphere. However, remain careful and organized in order not to let the entire neighborhood know about your work.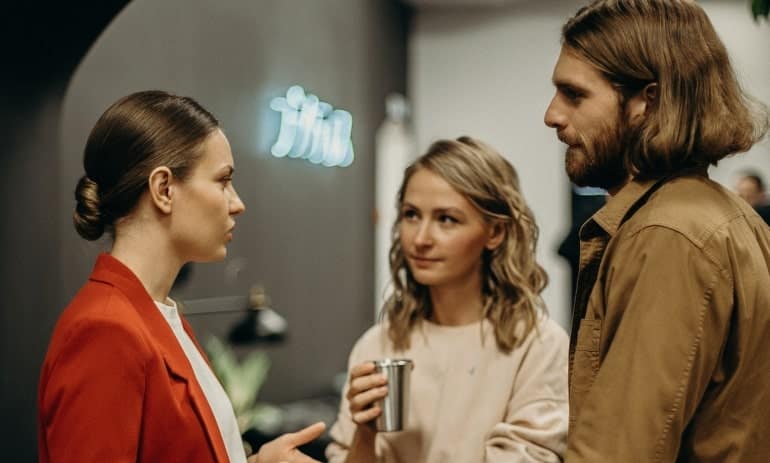 Spread the word about selling your home, but keep it discreet.
Spread the Word
Another way to sell your house without the neighbors knowing is to use word of mouth. You can inform your family members, close relatives, trusted friends, and even colleagues or acquaintances about your plans and intentions. Don't forget to mention that you want to keep the entire process discreet and preferably unnoticed by your neighborhood. Choose trusted and reliable people and ask them to spread the word to their network. This strategy can help you reach potential buyers who are not actively searching for the house at this moment but might be interested in yours. Make sure to keep your home ''show ready'' all of the time – some unexpected buyers may want to see it!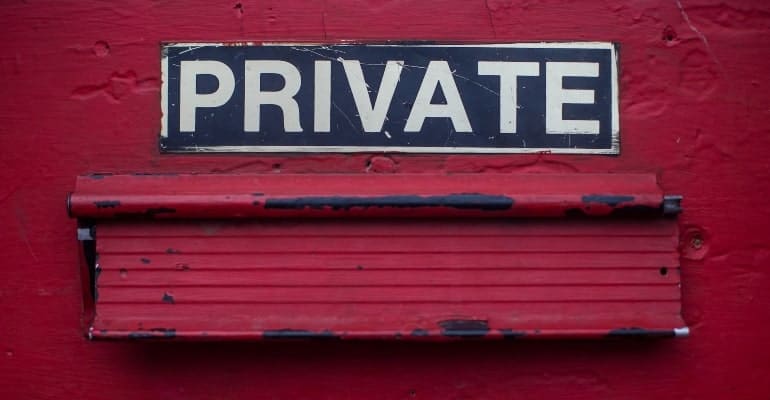 Choose a marketing strategy that best protects your privacy.
Discreet Marketing
Discreet marketing is another option that has recently become popular among vendors who want to keep their sales private. It refers to properties available to buy but not advertised in the public domain. You can contact a real estate agent specializing in this type of sales or hire a marketing agency with experience in luxury and high-end properties. By choosing this kind of service, you still get the marketing strategies you need, such as professional photography and prepared property brochures. However, the details about your house will be only introduced to registered buyers who will likely be interested in your offer. This is an excellent way to stay out of sight and remain private, yet market your house property, despite being slightly more expensive and requiring more time and patience.
Remain Discreet on a Moving Day
Finally, when you are ready to move out of your home, schedule your time when fewer neighbors or passers-by are likely to be around. If possible, hire a reliable local moving company to handle this final move for you. Furthermore, experts can give you a hand and carry out the entire process according to your needs, so you have fewer things to worry about.
Final Thoughts
Preparing to sell your house without the neighbors knowing requires additional planning and different marketing strategies. It is possible to keep the entire process private, although it requires careful thinking and usually having experienced professionals by your side. In this article, we presented several valuable tips, and now it is up to you to see which one best suits your needs and preferences. Follow the advice and sell your house discreetly and successfully while maintaining peace of mind.
To learn more DO'S and DONT'S when selling your home, read our other blogs by clicking here!
Have questions about selling your home? Contact us today by calling 780-462-5002 or fill out the form below to get all your real estate questions answered!