Hidden Costs of Buying a Home | Edmonton REALTOR Dwight Streu
Posted by Dwight Streu on Wednesday, January 18, 2023 at 3:51 PM
By Dwight Streu / January 18, 2023
Comment
Well, if you're buying a home you probably already know that you're going to need a down payment.
This will be your largest expense when you buy a home. Normally, you need at least 5% of the purchase price for your down payment, although some options might let you get away with less. In some cases, you can borrow all or part of your down payment. However, you will pay a higher interest rate on your mortgage if you do this so it is costly.
If you have money in an RRSP, you can withdraw those funds to use as your down payment as well, as long as you repay it within 15 years there is no penalty. Now, this is only an option if you qualify as a first-time homebuyer.
In addition, the federal government has a program called the first-time homebuyer incentive where they will provide you a 5% down payment, but you will have to repay them 5% of your home's value when you sell or within 25 years whichever comes first. Now if your home appreciates substantially, that could cost you a lot of your value so consider that option carefully.
And lastly, of course, is good old family. You are allowed to obtain your down payment from your family, provided it is a gift and not a loan. They will have to sign a form stating that it is a gift and not repayable. Okay, so you have your down payment ready to go, what's next? Well, when you find the home you want to purchase and make an offer, you will normally need to put down a deposit on the property. The amount of this will vary depending on the purchase price of the property and what the seller of the property is comfortable with. If you're buying a starter home, you should expect to put down a deposit of somewhere between $3,500, but again this is not necessarily a standard number and is something you can negotiate with the seller. Typically as the price of the home goes up, so does the deposit the seller will accept. So if you're buying a home for let's say a million dollars, the seller will likely not accept $3,000 to $5,000. They may want $20,000, $30,000, or even $50,000.
Now, because this is about the costs of buying, I won't go into what happens with the deposit but it is important you understand the significance of the deposit, so I've included a link here to a video that I've done that explains deposits in much greater detail.
Now, sometimes people confuse the deposit and the down payment, or they use the terms interchangeably but they are different. The down payment is the total amount of money you will need to put down to purchase the property.
So for example, say you are buying a $300,000 home and you're putting down five percent well your down payment will be $15,000. And let's say when you make your offer, you've negotiated a $5,000 deposit with the seller. The $5,000 will be payable around the time you make the offer. Again, the exact date is somewhat negotiable but, it will be required sometime around when you make the offer. Well, that $5,000 becomes part of your down payment. In this case, the down payment is $15,000 less your deposit of $5,000, so you will need to provide your lawyer with the balance of your down payment, or $10,000 shortly before the completion date. The completion date is the date you've negotiated to close the sale and take possession of the property.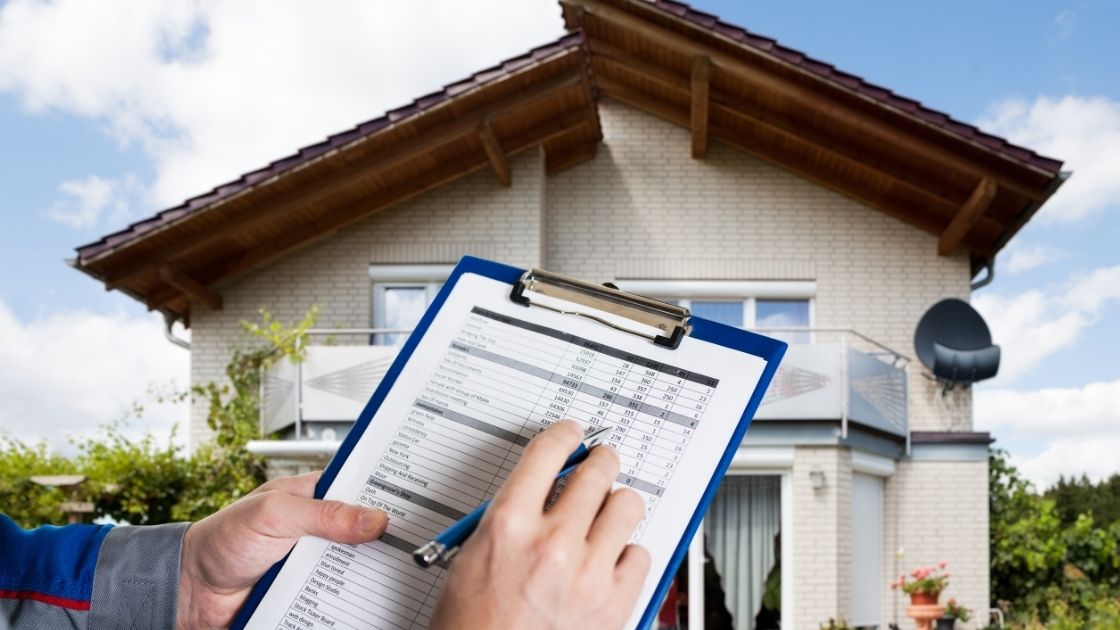 Well, the down payment is certainly your largest expense but, there are others as well. Having a home inspection done on your property is very important and the cost of this will vary on the size of the home and the level of inspection that you want to be done. A typical home inspection will normally cost around $400 to $600, but if you're buying in an older area, it's also a good idea to have the sewer line inspected to make sure it's in good repair. You see, replacing the sewer line is very expensive, so the additional $200 or so to have it inspected is prudent.
If you're buying a condominium, I highly recommend having the condominium documents reviewed by a professional document review company. When you are buying a condominium, you are buying into a corporation which means you own a portion of the assets of that corporation but also a portion of the liabilities, so you want to make sure a professional has a close look at the financials to make sure it's in good health. Some condo boards try to keep condo fees low, but that can come at the expense of deferring maintenance costs which will catch up eventually. You want to make sure you're not buying into a condo corporation where you can expect to have significant fee increases or any special assessments in the near future. In my opinion, this is probably more important than an actual inspection of a condominium, but I recommend both. The cost of the document review is typically four to five hundred dollars, but it's well worth it. I've often recommended and had clients walk away from purchases when we saw the results of the review. Now just a note here, the fee for the inspection and document review is due when the work is done and it is payable regardless of if you proceed with your purchase or not.
The deposit, however, is refundable if you don't proceed, provided of course you don't waive those conditions. Again, I go more into this in the video I mentioned earlier. Video
So what's next? Well, let's say you've done your inspection and you've gotten your financing approved, and in the case of a condo, you've gotten the review done and everything comes back good and you want to proceed with your purchase. So, now what? Well, the real estate brokerages will ensure that all the necessary documentation finds its way to your lawyer. Your lawyer will look after transferring the title and preparing the mortgage documents and communicating with the seller's lawyer and so on. The lawyer's fee will vary, but normally it'll be in the range of $1500 - $1700, including disbursements. Disbursements are expenses your lawyer incurs on your behalf. Courier costs, land title fees, and so on.
Now, in addition, some lenders will require you to obtain title insurance, and that's about $400. Your lawyer will look after this but it is another expense you may have. Normally this is not a requirement with the main chartered banks, but it can be with some B lenders, so ask your mortgage broker if you will require title insurance.
Another expense that sometimes catches buyers off guard is the tax adjustment. Property taxes are due at the end of June but for the period January to December. If you take possession of your home on September 1st, for example, well you will have to reimburse the sellers for the taxes they've paid for September to the end of December. Now, this is money you would have had to pay anyway, but in this case, you will have to pay four months of property taxes upfront.
Your lawyer will look after making the adjustments for the taxes and you will only start paying them from the day you take possession. Shortly before your possession date, your lawyer will contact you to come in and sign some closing documents. At that time, they're going to ask you to bring in a bank draft that represents the balance of the down payment, their fee, the tax adjustments, and so on.
Now before this time, you will also need to arrange for insurance on your property. Your lender will want proof that your home is insured. Home insurance can vary greatly depending on the type and age of the home as well as the size and the upgrades and so on, so it's best to get some quotes. That said, the cost is very reasonable, relative to the amount of insurance you're getting.
If you're buying a condo, the condo association will have insurance for the building in case of fire, but you still need to get a condo package of insurance. This will cover you for your contents, and appliances, and for any occurrences where your unit causes damage to the building. So for example, if you have hot water heating, and you accidentally leave a window open in the winter, your pipes can freeze and burst and flood the unit or even the units below you. Well, that is your responsibility and the insurance the condo association will not cover you, so please get your own insurance. Again, it's inexpensive and can save you a lot of money.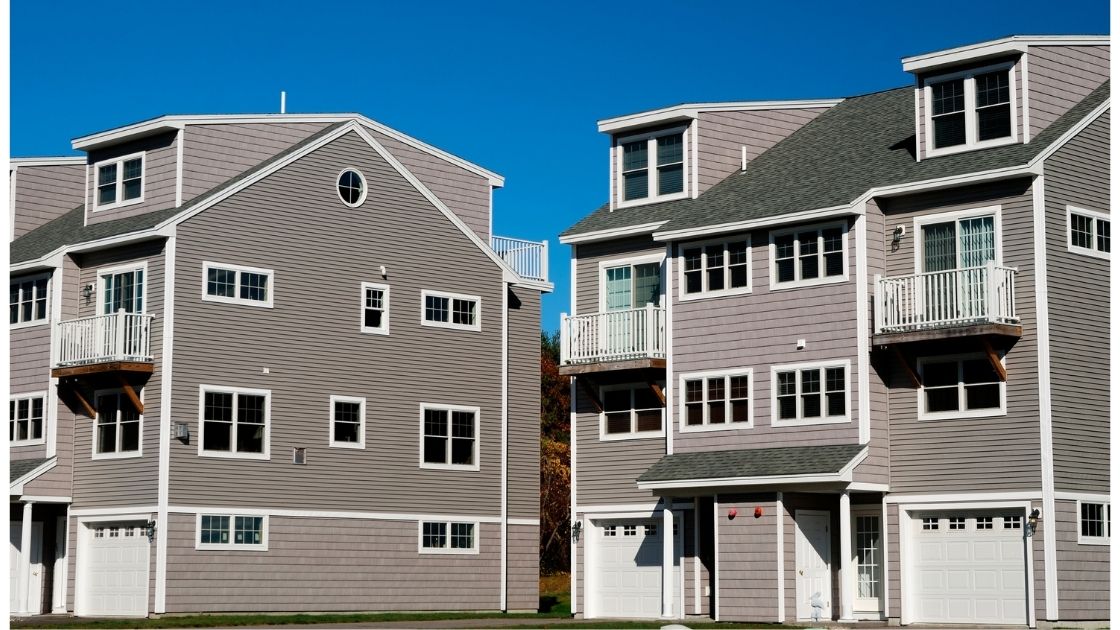 Now, if you're buying a condo, there will be a condo fee. What the condo fee includes will vary from complex to complex so you must understand what that fee includes and what it doesn't include. These could be anything from snow clearing, landscaping, maintenance, management fees, amenities, and also utilities. Depending on the type of condo, some or even all the utilities could be included in a condo fee and that's why condo fees can vary quite a lot. Again it's just important you know what your condo fee includes and what it doesn't.
Homeowners association fees can also come as a surprise to home buyers. Some communities require all homeowners in that community to pay a fee for services the community provides. This could be things like lake access amenities in Summerside, outdoor skating rinks, or swimming pools in Windermere. These are normally a yearly fee and newer communities have those, so make sure you know if the property you are buying has an HOA fee and how much it is. Most are in the range of $200-$500 per year but they can be higher.
Now there are a couple more fees I want you to be aware of. The first is mortgage insurance. If your down payment is less than twenty percent of the purchase price, the bank is required to obtain mortgage insurance through companies like CMHC or Genworth. This insurance protects the bank in case you default on your mortgage, but you get the pleasure of paying for the insurance and it's not cheap. It's a sliding scale based on your down payment because the more money you put down the less likely you are to go into default.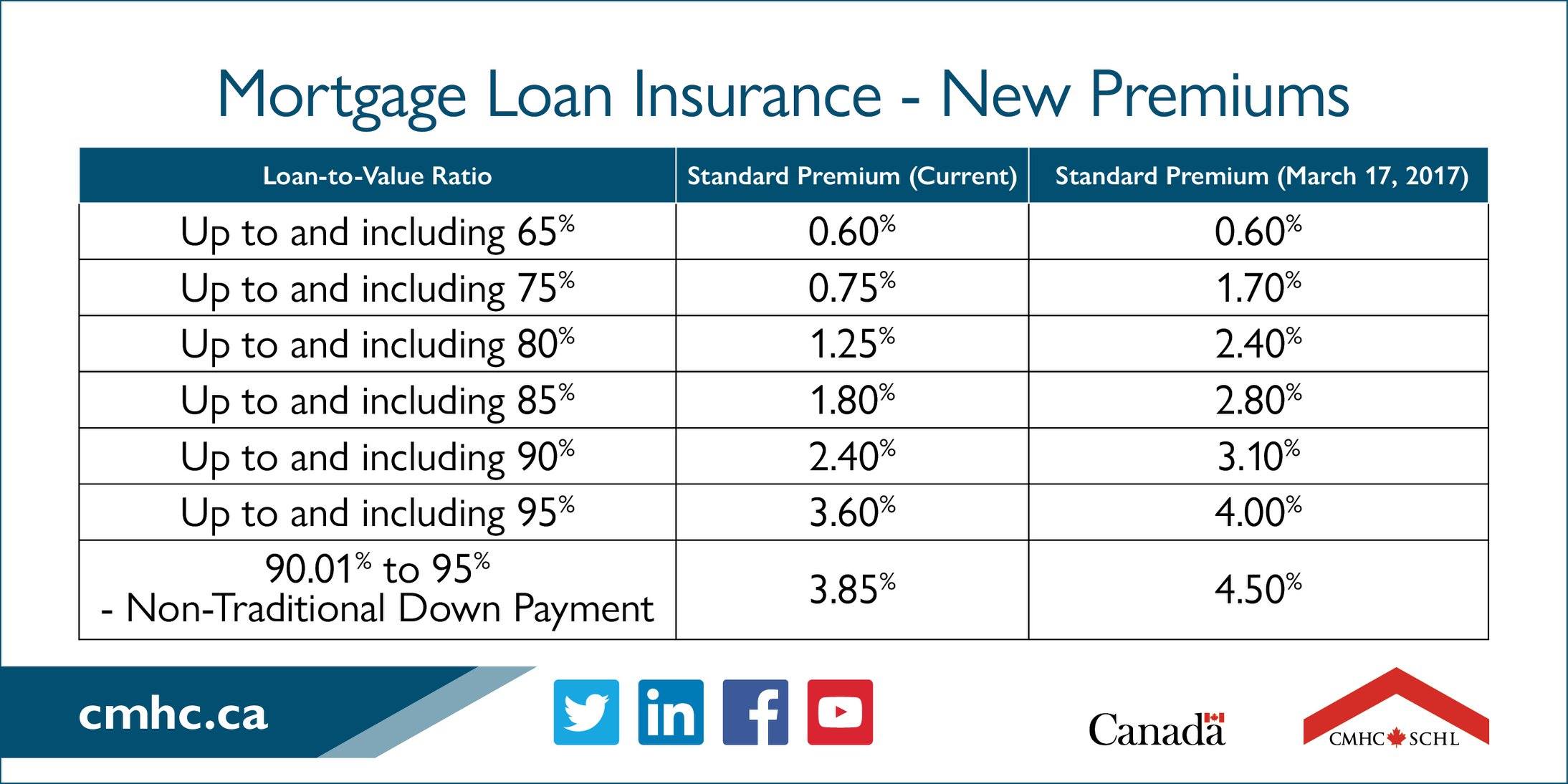 The premium is a percentage of the actual mortgage amount. You can pay for this premium one of two ways - you can either pay it upfront in cash, which almost no one does, or you can add it to your mortgage balance, which will have a very minimal impact on your monthly payment, but it will cost you more in the long run because, of course now you're paying interest on it as well.
Another type of mortgage insurance most lenders will try to sell you is for your protection, and it's a form of life insurance so that if you were to pass away the insurance would pay off the mortgage for you. This can certainly be very beneficial especially for a young couple buying their first or second home where there's not a lot of equity but a large mortgage. Now that said, I would not purchase this type of insurance from a bank but would instead consult with a life insurance representative. The reason is the cost of the insurance is normally lower but there are also more benefits. Here's why: let's say you have a $300,000 mortgage that you insure through the bank and many years later one of you passes away.
Let's assume at that time the mortgage balance is only $150,000 left; the bank's policy will only pay off the mortgage of $150,000, but if you had gotten a $300,000 policy through a life insurance company you would get $300,000 to use as you wish. You could pay off the mortgage and still have $150,000. Or if the mortgage is manageable you can just keep the three hundred thousand dollars. So there's a lot more flexibility and it's usually cheaper too.
Now let's talk about taxes. The good news is there is no land transfer tax in Alberta like most other provinces. There is also no GST on pre-owned homes, but there is on new construction. Normally, that's already built into your purchase price, but be aware of that and make sure that it is in fact what your contract states if you're buying new construction.
But of course, there are also property taxes that you cannot avoid. The amount of property tax varies as to the property value, and the listing of the home you bought will outline how much the taxes are for that property. You can pay it all at once yearly or you can choose to pay it monthly and include it in your mortgage payment, which is really what most people do. Your lawyer will look after prorating the property tax so that you only start paying taxes from the day you take possession of your home. The same goes for condo fees. If you take possession mid-month, you will only pay condo fees for half that month.
Now, if you're renting, you may not be paying your own utilities so these can come as a surprise for many first-time buyers. Water, electricity, heat - well, they all come at a cost that will vary depending on the type and age of the property as well as the size of the home and the type of heating system it has, and of course your usage. Consider asking the current homeowner what their typical costs are for utilities and how many people reside in the home. This should help you get a good idea as to how much your utility costs will be.
Lastly, moving expenses. Well, this can vary anywhere from some pizza and beer if you're having friends help you, or several thousands of dollars if you're having professionals help you pack and move, especially if you're moving some distance. If that's the case, get some quotes from reputable moving companies.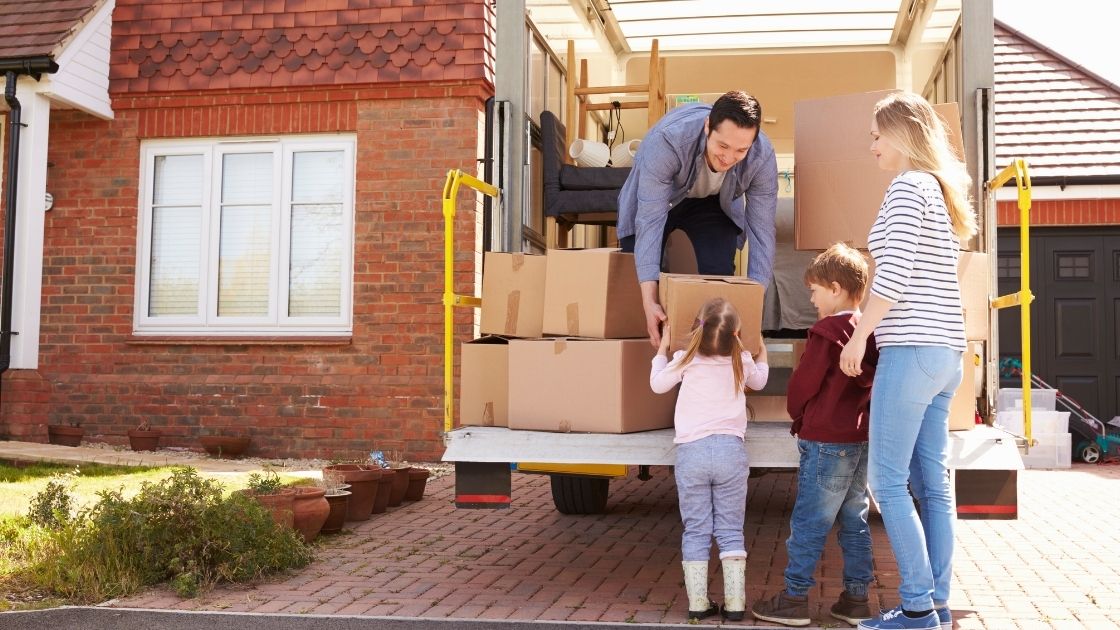 I think that covered just about all your home-buying expenses. I hope this has been helpful to you!
If you have any other questions about buying a home please feel free to give me a call at 780-462-5002 or you can send me an email at Dwight@DwightStreu.com . Also, take a look through our website; we have a lot of resources available for both home buyers and home sellers.