5 Home Features Edmonton Homebuyers Are Looking For
Posted by Dwight Streu on Tuesday, August 2, 2022 at 12:17 PM
By Dwight Streu / August 2, 2022
Comment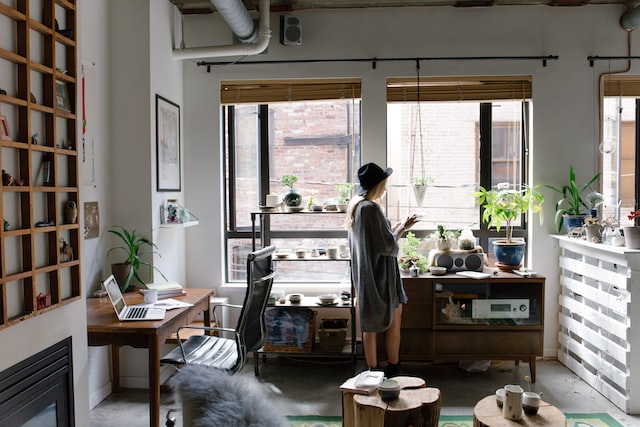 Many factors can affect your decision when you're buying a new home. You might be looking for a house with specific features, like an open floor plan or lots of storage space. But what if you could have all the features you want in one place? That's where Edmonton comes into play. The city is growing rapidly and is already home to more than 1 million people. If you're looking to move here – or want to see what all the fuss is about – then check out these five must-have features Edmonton homebuyers are looking for.
An open floor plan
Open floor plans are trendy in newer homes. Open floor plans are efficient and aesthetically pleasing, so it's no surprise that homebuyers desire them. Aesthetically, many buyers prefer the feeling of openness and space that an open layout offers. It also gives you room to entertain guests without making them feel cramped or overwhelmed, which can be especially important if you need to watch your kids while you are cooking or plan to entertain friends for dinner dates. Open layouts encourage interaction between other household members, helping to forge bonds between family members at home (we all know how important those connections are). Furthermore, if your house has an open floor plan, it will appear more modern – and let's face it: there's nothing more fashionable than being perceived as modern!
A functional kitchen
You should have a functional kitchen. Not only is it essential for you, but it's also crucial for your home. A functional kitchen means that you can prepare meals, store food, and clean up easily without wasting time or energy. Many Edmonton homebuyers will pay attention to the kitchen layout when they come to look at a house. There is always a possibility to plan a few home improvements. However, if homebuyers notice that the layout is not very functional, they'll assume that other parts of the house aren't very functional either. Kitchens come in all shapes and sizes, but certain things make them less useful than others:
Too many cupboards - Having too many cupboards makes it difficult for people to find things quickly when they're cooking or cleaning up after meals;
Poor lighting - Lighting can be overlooked because we use our kitchens every day, but having bad lighting makes doing anything more difficult;
Small spaces - Having small spaces makes doing anything much harder than necessary.
Lots of storage space
Storage space is one of the essential features for Edmonton homebuyers, and for a good reason - no one wants to live in a cluttered home! Once these buyers research the area and find a property they like, storage space becomes one of the essential features to look for. It's also an important feature for any Edmonton homeowner, both those with children and without them. Even if you don't have kids yet (or don't plan on having any), you should still consider how much storage space your current home has before buying a new one. You might find yourself unexpectedly needing more room than what your current house offers as time goes on – and that's not just true for parents!
In case you're renting instead of buying in Edmonton, having extra storage can give you peace of mind during those times when life gets messy. There are plenty of things moving into a new place brings along with it: boxes filled with paperwork and keepsakes from past homes; furniture pieces that work well together but may not fit into whatever tiny room they're assigned; seasonal decorations like plastic pumpkins and Easter baskets (which may or may not be stored next to each other). All these things need somewhere safe and secure where they won't get damaged by water or dust buildup over time – and storage solutions are available!
Outdoor living areas
Outdoor living areas are a great place to entertain guests, relax and spend time with family. If you haven't already considered including an outdoor living area in your home, it's time to start looking into the possibilities. Edmonton homebuyers are looking for the following features that outdoor living areas offer:
A place outside where people can gather and enjoy each other's company
An opportunity for your family or guests to mingle outdoors and share in an activity (e.g., grilling) that brings everyone together
A fun way for children and pets to play together
Low-maintenance materials outside
Additionally, before owning a new home in Edmonton homebuyers are looking for low-maintenance outdoor materials. The reason is simple - they want to spend as little time and money on maintenance and upkeep as possible. Low-maintenance materials include:
These materials are durable, long-lasting, easy to clean, and hard to damage. That is why people prefer them when looking for a new home in Edmonton.
Prepare for moving into your new Edmonton home
Preparing for moving into your new Edmonton home is a great way to ensure that the transition goes smoothly and you can enjoy your new space. When buying a home, it's essential to ensure that there are no unforeseen problems or issues with the house before signing on the dotted line. You can hire professionals to perform a home inspection and examine everything thoroughly before moving in, so you know exactly what condition the house is in. Once all of these things have been done and you have moved into your new Edmonton home, you should get familiar with where everything is located within your neighborhood. Knowing your neighbors will help you get to know more details about your new home.
Conclusion
As you can see, Edmonton homebuyers are looking for a few key features in a new home. They want an open floor plan with lots of storage space and an efficient kitchen. They also want outdoor living areas that are easy to maintain and accessible from inside the house. Finally, Edmonton buyers want low-maintenance materials on their exterior, so they don't have to worry about repairs or replacements anytime soon!

Are you considering buying or selling your home? Just give us a call today for a free consultation. We are here to help with your real estate needs. 780-462-5002 or E-mail: Dwight@DwightStreu.com.
Just remember, when you or anyone you buy or sell the place they call home with us, we deliver on our exclusive guarantees and award-winning service AND a very worthy cause benefits as well!