6 Tips for Staging Your Edmonton Home for Sale
Posted by Dwight Streu on Monday, December 12, 2022 at 2:42:33 PM
By Dwight Streu / December 12, 2022
Comment
When selling a home, appearance is everything. Therefore, not staging your Edmonton home for sale is one of the biggest mistakes you can make. By making your home appealing to the broadest range of potential buyers, you'll increase your chances of a quick sale. Plus, if you play your cards right, you might be able to boost the value of your home, too. If you are not sure how to stage your home in a way that will attract the most potential buyers, keep on reading this article. We've prepared six simple tips to help show your Edmonton home in the best light.
The importance of staging your Edmonton home for sale
When it comes to real estate, many people believe that figuring out the best time to sell is all it takes. However, staging your home is much more important. You can list your property when the market is hot, but if you don't make an effort to stage your home and show off its best features, the buyers will most likely look elsewhere.
Here's what you can gain from staging your home for sale:
It affects the way buyers view your home.
It's easier for buyers to imagine themselves settling in and living in your home.
Home staging can increase the value of your home between 6% and 10%.
The sale will be quicker, and your home will be on the market for much less time.
Staging your Edmonton home for sale
Don't think that home staging is complicated and expensive. It's all about emphasizing your home's best features and showing it in its best light. So even if you're on a budget and can't afford to invest in your home, minor repairs and adjustments will do the trick and help you sell your home fast and for top dollar!
#1 Declutter and clean
Buyers expect to see a neat and spotlessly clean home. If your property looks messy and cluttered, it can send the wrong message to buyers and make them want to look elsewhere. For that reason, it's essential to go through your belongings and get rid of things you no longer need.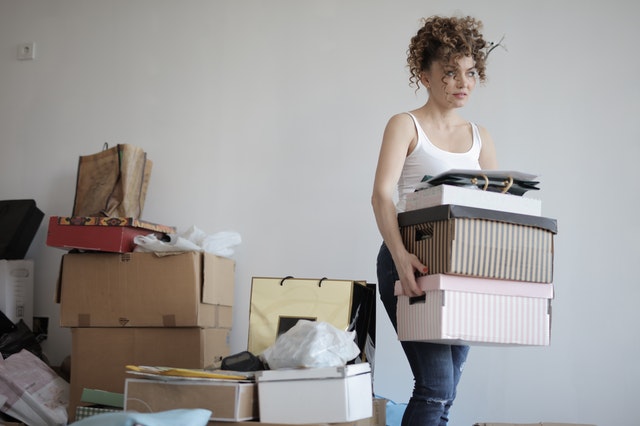 By decluttering your belongings, you'll make packing easier for yourself.
Not only will decluttering help your home look more appealing, but it will also make your upcoming move much easier. Think about it - while decluttering for staging, you can pack a lot of your stuff at the same time. For example, there are probably a lot of electronic devices and gadgets you don't want lying around when visitors come. Use this opportunity to organize them in a way that will maximize the space for your electronics.
After you've sorted your things, make sure to thoroughly clean your entire home. For the best results, you can even hire professional cleaners. They will know the best and quickest ways to make your home look brand new. More importantly, you'll be sure your home is germ-free.
#2 Don't neglect the curb appeal
In many cases, the first impression is crucial when trying to sell your home. If the buyers dislike the outside of your home, they will most likely turn around without even looking inside.
Therefore, make sure your driveway is neat and your lawn spotless. Also, all the windows should be sparkling clean. If you have a porch, make sure that it looks inviting and cozy. Try to put yourself in the buyers' shoes and create something you'd like to see when shopping for a property.


#3 Paint to impress
The easiest and cheapest way to refresh your home and make it look new is to paint the walls. You want to attract as many people as possible, so aim toward the light and neutral tones. If your home is small, it's best to choose white to make your rooms seem bigger and brighter.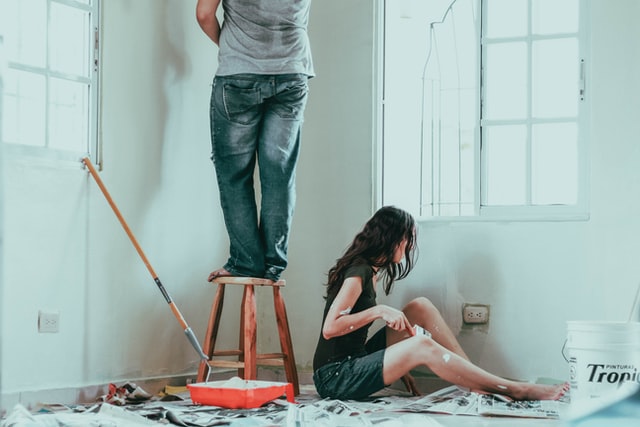 When painting a home for sale, the best option is neutral colors.
#4 Define the rooms and depersonalize the space
When staging your home, one of your goals is to make potential buyers envision themselves living in your home. For that reason, make sure to put away personal items such as family photos or your kids' fridge art.
One of the best ways to show your Edmonton home's full potential is to give each room a purpose. The same goes if you have any unused space. Get creative and think about desirable features that might attract buyers. For example, create a home office or a game room for kids. This will help buyers see how each square foot of your home can be maximized.


#5 Repair what needs to be repaired
Before listing your home, make sure to look around for anything that needs to be fixed. This is important for two reasons:
Buyers usually don't want to buy a home that requires further investments.
Even the smallest issues can massively reduce the value of your home.
A good idea is to schedule a home inspection to find out if any issues need to be addressed. You don't want your home to seem neglected, as it could be a dealbreaker for many potential buyers.
#6 Invest and boost the value
Lastly, if your budget allows you, consider investing in certain updates that will increase the value of your home. For example, if you need to upgrade your floors before the sale, consider adding hardwood floors. They are one of the most sought-after features, and they also give a great return on investment.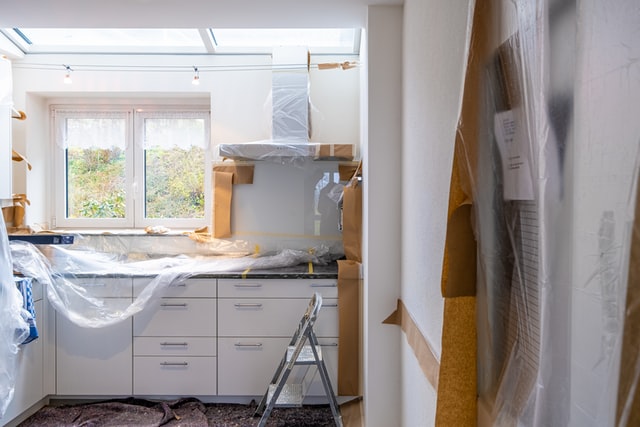 The kitchen is one of the most important rooms. Make it look new by painting your cabinets, replacing the hardware, and painting the walls.
The bottom line
As you can see, staging your Edmonton home for sale is not something that will take too much of your time. If you are still skeptical and unsure how to do it, ask your experienced real estate agent for some tips. They will know the best ways to present your home and ensure a quick sale.