Homeward Bound Newsletter
Posted by Dwight Streu on Monday, February 13, 2023 at 10:45 AM
By Dwight Streu / February 13, 2023
Comment



Not that I am the Dr. of Love or anything like that... But then again, most people like to believe they are. After all - Love is a many splendid thing.
When my wife and I were planning our wedding she suggested we reveal to all in attendance words that would convey our LOVE for each other. My favorite Love Description is from 1 Corinthians 13: Love is patient, love is kind. It does not envy, it does not boast, it is not proud. It is not rude, it is not self-seeking, it is not easily angered, it keeps no record of wrongs. Love does not delight in evil but rejoices with the truth. It always protects, always trusts, always hopes, and always perseveres.
It doesn't matter your 'religious persuasion' to say "yea, that IS a great description of LOVE". I am talking LOVE because February is the Love month, rightly celebrated with Valentine's Day.
I could go on with all kinds of examples like – Love Your Neighbor as Yourself, even go all business on you with accolades about how much we love doing business with you, or how much we love your referrals and more – but the point is we do love helping people sell and buy real estate.
In fact, if it's OK with you, let me focus just a bit on the REFERRAL request.
Please know that my team and I are eager to help anyone you know wanting to make a move so much so that we are willing to make an offer that they will LOVE.
For the month of February, anyone considering making a move that you refer to me, we will guarantee them in writing their home will sell or we'll buy it at a price acceptable to them. This is where you can help!
If you or anyone you know is considering making a move, we would like to offer them a FREE No Obligation Market Analysis that will give them a real idea of what they can expect to sell their home for.
Just like we are thankful for you and your business, I am confident your referrals will be thanking you for steering them in the right direction on getting their home sold!!

If you or a friend are thinking about selling, make sure to choose a real estate company you can trust!
A real estate company with experience, proven results & a give back philosophy!

We at the Dwight Streu Real Estate Team have partnered with Make-A-Wish® Northern Alberta and through your business and referrals, we have raised over $30,000 for the Northern Alberta Chapter of Make-A-Wish. Our new goal is to raise $100,000 to help sponsor more children's wishes!!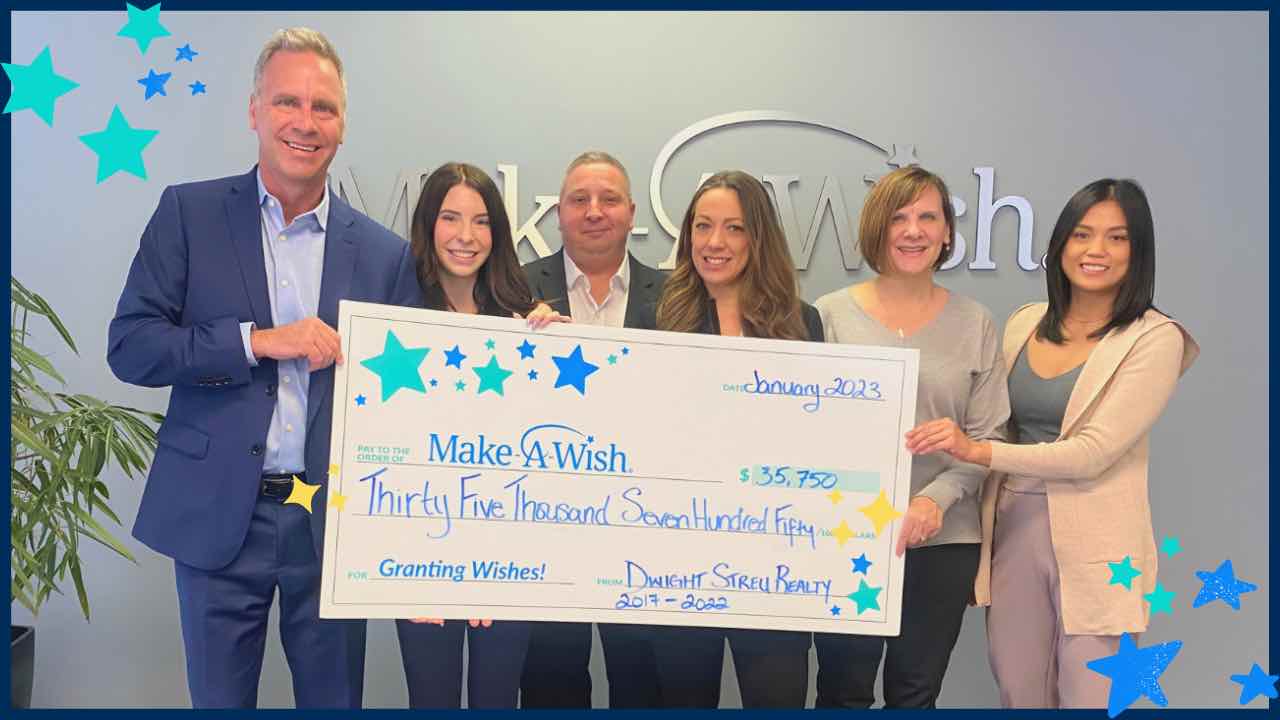 For the past 43 years, Make-A-Wish has been granting wishes to kids across the world. They work tirelessly to ensure that every child with a life-threatening condition has the opportunity to have their dreams come true. These wishes may last a week or a day but they empower children to fight harder while also giving them and their families an unforgettable experience. Medical professionals testify to the impact these wishes have as they observe their patients feel better and comply more readily with the treatments when they return.
So when you or anyone you know does business with us, not only do we deliver on our award- winning service, you can rest assured a very worthy cause benefits as well.
Please come alongside us by referring a friend/ family member/co-worker or by choosing us as your Real Estate Team. We will donate a portion of our income on every home sale towards our goal so that we can make another's child's wish come true like Elis; read Eli's wish story below.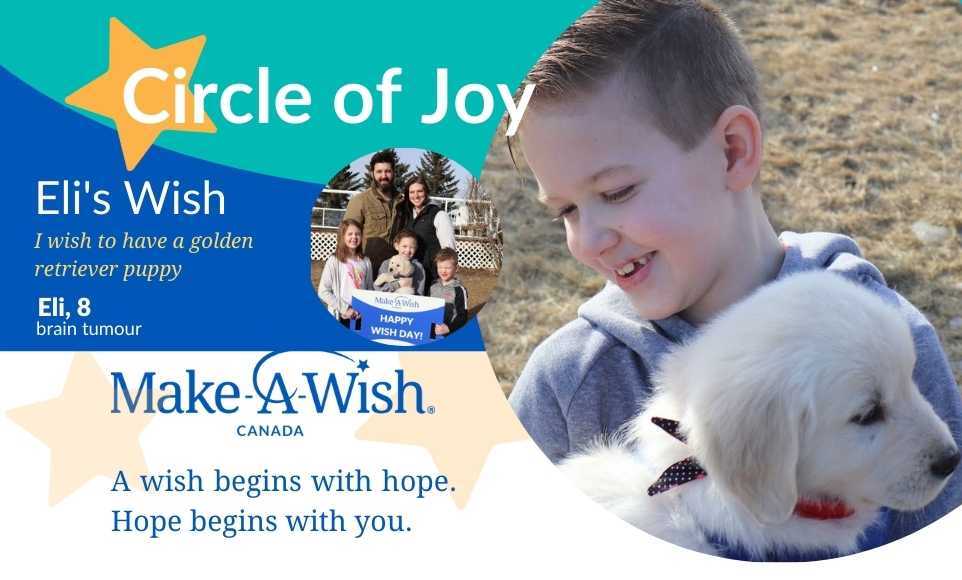 Chocolate ice-cream and pepperoni pizza are Eli's favourite foods. When he's not singing "Old Town Road" or dreaming of green grass and playing soccer, the eight-year-old is busy building vehicles out of LEGO and keeping vegetables at arm's length.
When Eli was five years old he was diagnosed with a brain tumor which affected his balance and eyesight. His parents, Chantae and Ash, said their son couldn't walk down the stairs and instead would scoot along on his bum. His parents said the family was in "survival mode" as frequent treatments out of town keep them separated them from their other children at home. The family has since relocated, closer to Eli's team of doctors, and his condition has improved enough that he's able to retain his balance.
Eli's grandmother suggested Make-A-Wish® Canada to help lift Eli's spirits. Ash's brother was a recipient of a wish when he was a child, so the family knows firsthand of the positive impact. Ash said he was thankful for an organization that brightens the "dark spot" in a family's life.
Eli's world has forever been changed with the addition of Jordy, his new golden retriever puppy. When asked about the impact of Eli's wish, his parent said, "That constant companionship will give Eli that grounding … that there is a thing more intimate to him that always cares and will make him feel worthwhile. Animals have some intuition to know when he's not feeling good and the bond that will be created between the two will be something so special!"
Hope is essential for children with critical illnesses, and its life-changing power is unlocked when wishes, like Eli's, are granted. It is thanks to the generous support from our donor community, that we can continue to transform lives, one wish at a time.
---

Over the last three decades of helping thousands of families sell their home and/or buy another, we have met some wonderful, loving, caring people. People like you! For your referrals, those you know considering a move, that we help – you can rest assured that not only will they get the award winning service we are known for and the guarantee to back it up, but that a solid portion of the income we receive from the transaction will go toward a very worthy cause.
I hope you and your family are well and this Valentine's Season brings you much joy and happiness… and lots of love!
Go Serve Big!!
Dwight Streu,
780-233-5293
Ways To Refer Friends, Family, & Co-Workers
You can go to www.HelpUsHelpKids.ca and enter their contact info or forward the link to those who you know considering a move.
You can always call or text me directly at 780-233-5293.