7 Reasons Why Your House Didn't Sell
Posted by Dwight Streu on Tuesday, January 17, 2023 at 12:48 PM
By Dwight Streu / January 17, 2023
Comment
Currently, the real estate market is on fire. This means there are plenty of sellers, as well as buyers. However, not everyone can pull off listing their house and having it sold in a couple of days. Both home shopping and selling are two complicated processes that require a lot of planning and attention. So, if you're wondering why your house didn't sell, this article will point out some of the most common reasons why this happens. After you read this, you'll be able to notice some unintentional mistakes you've been making. Additionally, you will know which tips and ideas to follow to sell your house more quickly.
The rationale behind why your house isn't selling
Everyone desires a pretty neat and smooth selling scenario. It would be perfect if the house sold within a month, especially when planning a long-distance move. Selling your home fast will ensure you have enough time for everything, organize an efficient packing process, and relocate to your new place ASAP. Even though this is sometimes possible, the chances are the whole process will take a couple of months for things to finalize.
So, if you'd like to speed up the procedure and move on with your life, take a look at the top 7 reasons why your home didn't sell.
The pricing might be too high or too low
Setting the right price for a house isn't an easy task. If it seems too low, your potential buyers might think there's something wrong with it and that current owners are desperate to move out of it.
On the other hand, if the price is too high, it might deter the potential buyers as "not worth that much money."
So, how do you accomplish balance? Experts in the field say you need to consider four critical criteria when setting the price. Those are:
competitors in the same neighborhood
the market evaluation
how much work went into the condition the house is in now
the residential quality of the neighborhood
Generally, good real estate agents will have the necessary tools to help you in setting the right price. However, they can be mistaken. And so can you if you decide on the price yourself.
Therefore, consider adjusting the price to ensure you keep the listing price in line with the market demand.
The curb appeal is neglected
Most buyers decide whether they're interested in the house within the first minute of visiting it. So naturally, this means you should put extra effort into the exterior and the interior.
It's not called curb appeal for no reason. It means that if the house seems appealing and attractive from the curb, it will inspire potential buyers to see what's on the inside.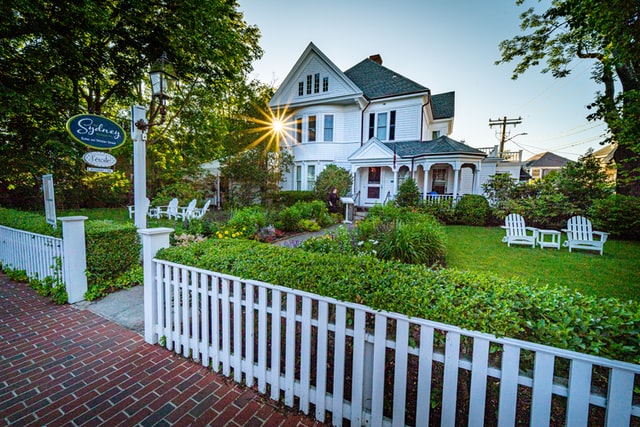 Having a dirty lawn with dry grass might be one of the reasons your house isn't selling.
Improving your home's curb appeal doesn't mean you need to make a significant investment. Instead, you can trim the hedges, mow the lawn, replace the missing siding piece, or touch up the parts with chipping paint.
It requires repairs
A home in desperate need of repair is a real turndown for potential buyers (unless you're selling it as a fixer-upper). It's a fact that if the house has visible problems, your potential buyers will start to wonder what other issues they can't see there are.
Our best advice is, to be honest, and realistic. For example, if the house you want to sell needs repairs, you can fix what you can or adjust the price accordingly.
The pictures you listed aren't professional
Online shopping of any kind is what people usually go for nowadays. Therefore, numerous houses are being sold the moment they hit online listings with professionally taken photos.
If this isn't the case with your house, you should ask yourself if the pictures are why your home didn't sell. We aren't talking about hiring a costly photographer. However, the more professional photos look, the better.
So, it's essential to make sure you have photos that highlight the good parts of your home. Also, provide enough pictures, so your potential buyers have a complete first viewing.
Improper staging is among the top reasons why a house isn't selling
Staging your home for sale has become a must these days. Home staging aims to make the house look its best, cozy and livable, and make it clutter-free and depersonalized so that potential buyers can imagine themselves living in it.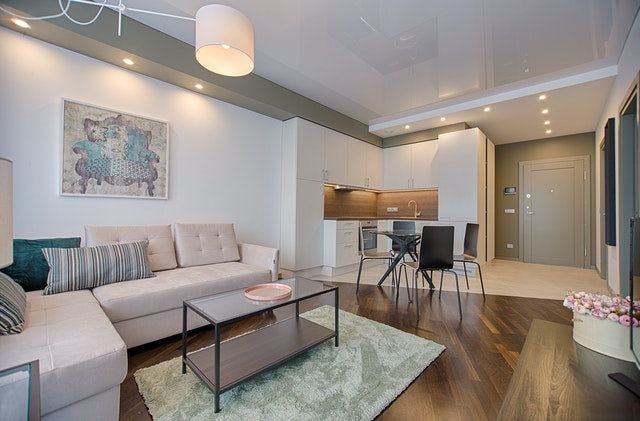 Having the furniture arranged nicely will go a long way when buyers come for showings.
So, if you must live in the house you're trying to sell, it would be best to hire a storage unit to make sure your home is clutter-free. Additionally, you should be ready to leave home when buyers come to see it. Finally, you may have to change some of your typical habits to always keep your house ready for potential showings.
You don't have the right REALTOR® your team
Your REALTOR® should be your primary adviser and consultant every step of the way. You will know you've found the right one if they're motivated to sell your home as much as you are.
However, if this isn't the case, it might mean it's time to work with someone else. You shouldn't feel bad about this.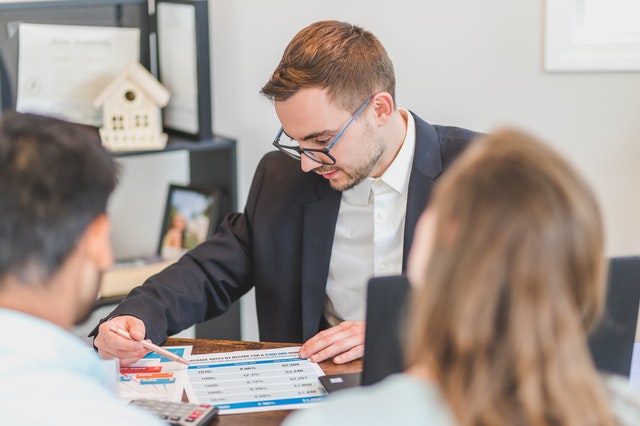 When you have a house to sell, you must work with a reputable real estate agent.
Having a proactive agent and scheduling multiple showings or open houses is a sign you have a person you can trust on your team.
You might be a "Helicopter Seller"
Yes, you've read it right. Sometimes sellers want to control the whole process. However, the seller's presence can create problems, as your potential buyers might feel like they're being watched.
If this is your case, you should consider changing this habit. Once you stop hovering, you'll probably hand off the keys to your buyers sooner than expected.
The Takeaway
To sell your home fast, you need to prepare it well. If your house isn't selling, it probably doesn't attract buyers. Less than inviting curb appeal could be the problem. Also, if your home needs repairing, it could deter potential buyers, especially if you have priced the house too high. Finally, see if you are working with the right real estate agent. An experienced professional can make or break your house sale. And if you are just preparing for the sale and are reading this to avoid common mistakes and speed up the sale, you are already on the right track. Good luck!