Edmonton Neighborhood Guide
Posted by Dwight Streu on Wednesday, January 18, 2023 at 4:25 PM
By Dwight Streu / January 18, 2023
Comment
Edmonton is a friendly city with historic neighborhoods, outstanding educational opportunities, and stunning nature just around the corner. If you plan to relocate there but are unfamiliar with this fantastic city, you've come to the right place. We've prepared an Edmonton neighborhood guide. Hopefully, we'll be able to help you select the perfect area to look for your dream home in Edmonton.
What's waiting for you when you move to Edmonton?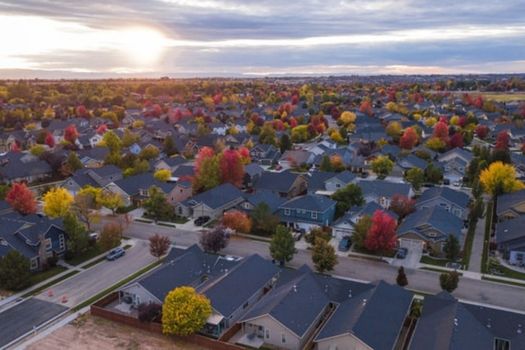 No matter what your reason for moving to Edmonton is, it is a significant change, and you need to be ready for what's waiting for you. This is especially true if you plan to have a long-distance move and relocate across the country. So, before you hire movers and start organizing your relocation, make sure to know what to expect in Edmonton.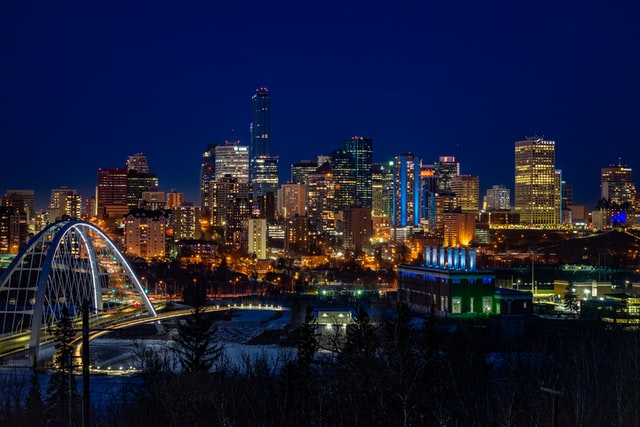 Edmonton is Alberta's capital city which holds all main provincial areas of government.
Here are just some of the things you should know about Edmonton:
It might come as a surprise given that Edmonton winters can get as cold as -30°C, but Edmonton experiences an average of 325 sunny days per year.
Edmonton got its nickname "Canada's festival city" because it hosts 30 annual festivals and over 50 different events each year.
Another fun fact about Edmonton is that there are no rats there (or in the entire Alberta, for that matter).
Edmonton has the largest urban greenbelt in North America - River Valley. It has 22 major parks and 150 kilometers of trails that any outdoor lover will instantly fall in love with.
There is no such thing as a "snow day" in Edmonton. In fact, even when it's -20°C, you can see kids having fun at recess in their school's playground. It's even not unusual to see people in flip-flops in the middle of the winter.
Find a perfect Edmonton neighborhood
Moving to Edmonton must be very exciting! But, before you get in touch with an experienced Edmonton real estate agent and start looking for your dream home, make sure to decide which Edmonton neighborhood you want to settle in first.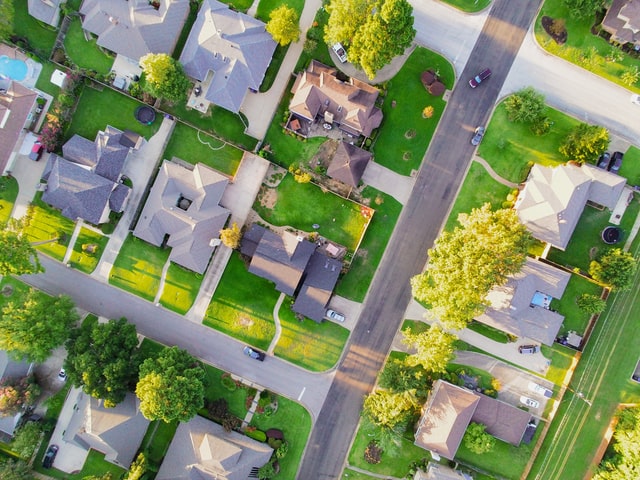 Edmonton is divided into 375 neighborhoods so everyone can find a place that fits their lifestyle to settle in.
There are many different reasons to choose one neighborhood over another. What's essential is always to keep your needs and preferences in mind, and you won't make a mistake. To help you, we've prepared a list of (in our opinion) the best neighborhoods in Edmonton to choose from.
Strathcona
Strathcona is the city's leading cultural center, and it's consistently voted one of the best neighborhoods to live in within Edmonton. Initially, it was an independent community but became a part of Edmonton in 1912.
This area is close to Old Strathcona (Edmonton's main arts and entertainment district) and the University of Alberta, but it's also very close to downtown Edmonton. The best part about Strathcona is that it has the most scenic views in all of Edmonton. It's so distinctive and different that it's said to have its own culture.
Westmount
This historically rich neighborhood is one of the oldest ones in Edmonton. What makes Westmount unique are historic homes from the 1910s and 1920s that still exist today. They are protected by law and are a part of the Westmount Architectural Heritage Area.
Westmount is only a couple of minutes away from downtown, but you don't really have to leave it to have fun. This neighborhood has everything you might need, from specialty boutiques, to restaurants and cafes. There is also a three-block radius of community sporting venues such as a water spray park and fitness center.
Ritchie
Ritchie neighborhood is located in Southeast Edmonton, and it was developed in 1891. It got its name from the original owner of the Ritchie Mill, Robert Ritchie. Interestingly, he was also a mayor of the City of Strathcona, which is now an Edmonton neighborhood.
This neighborhood offers easy access to Old Strathcona, Mill Creek Ravine, and Downtown. Ritchie nurtures a culture of cafes and cycling, and it's famous for it all across the city. Since 2017, it's also been home to Ritchie Market, a unique space filled with different local businesses.
Bonnie Doon
Even though Bonnie Doon seems like a regular suburban neighborhood, it has plenty more to offer. For instance, it's home to Edmonton's first suburban shopping center. Its central location makes it a very desirable location, but its picturesque surroundings attract prospective residents to Bonnie Doon the most.
Bonnie Doon is close to River Valley's parks and trails, but it's also not far from the city center. Most of this area consists of single-family homes and duplexes. So if you are looking for a suburban neighborhood with all the modern amenities, this is what you need.
Crestwood
Crestwood is one of the greenest areas in Edmonton. It's surrounded by green space on three sides which offers Crestwood residents stunning views. Not just that, this neighborhood prides itself on its focus on "going green." For instance, they've installed solar panels in the community center.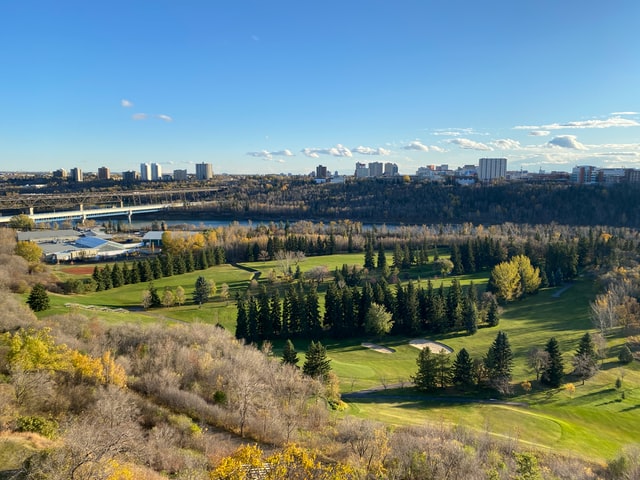 Crestwood is close to River Valley parks and offers easy access to stunning nature and different outdoor activities.
Even though Crestwood was established in 1917, most homes in this area were built between World War II and 1960. This neighborhood is also home to the oldest continuous community league in Alberta , the 142 Street Community League. It organizes different civic, social, and recreational activities to this day.
Which Edmonton neighborhood will you choose?
We hope our list of Edmonton neighborhoods helped you decide where to look for your perfect home. To make that dream a reality, make sure to get in touch with an experienced local real estate agent. As they'll have experience and knowledge of the Edmonton real estate market, they'll be able to find a property that fits all of your wants and needs.