What is a Real Property Report and do I Need One to Sell my Home? | Edmonton REALTOR® Blog | Dwight Streu
Posted by Dwight Streu on Tuesday, January 17, 2023 at 11:58 AM
By Dwight Streu / January 17, 2023
1 Comment
Today I want to talk about Real Property Reports specifically, What is a Real Property Report, and do I need an "RPR" to sell my property?
When selling a home in Alberta, most real estate transactions will include 2 standard clauses that relate to the need for an RPR. The first clause says

6.1 The seller represents and warrants to the buyer that:
(a) the seller has the legal right to sell the Property
(b) the seller is not a non-resident for the purposes of the Income Tax Act (Canada);
(c) no one else has a legal right to the included attached and unattached goods;
(d) the current use of the land and buildings complies with the existing municipal land use bylaw and any restrictive covenant on title

Well, the only way to prove that the property does comply relates to the second clause which says:

The seller or seller's lawyer will provide to the buyer an RPR showing the current improvements on the Property according to the Alberta Land Surveyors' Association Manual of Standard Practice, with evidence of municipal compliance or non-conformance and confirming the seller's warranties about the land and buildings.

Now as per the clause the RPR needs to be current - that means it needs to show the property as it is today. If you have one from when you bought your home and it's 10 or 15 years old but you have not made any changes to the property you can still use it. However you could have one that's only a year old but you've added a deck or a garage -well sorry but it's no longer current so you will need to get a new one or get your current one updated.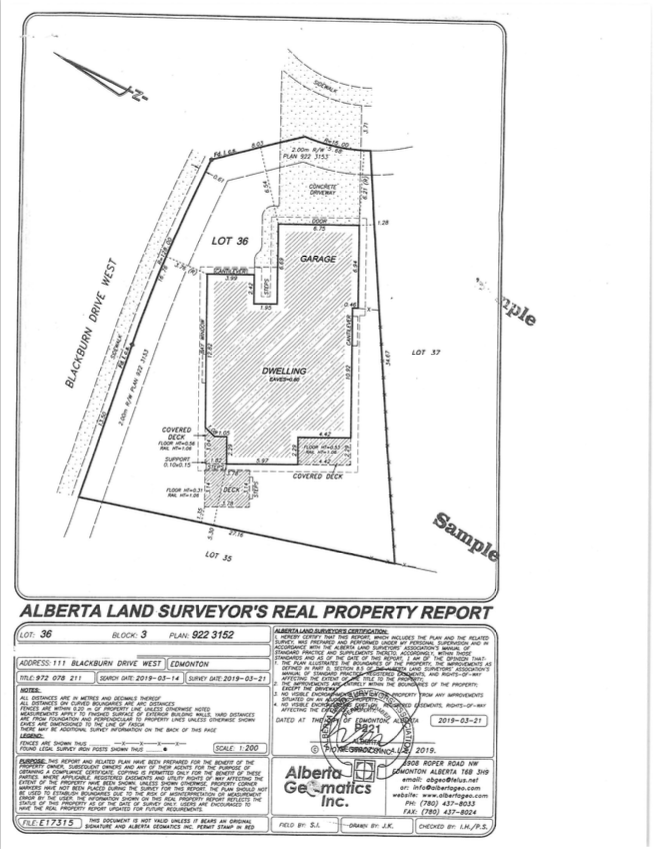 As mentioned above, you can order your RPR from an Alberta land surveyor. Once you receive the real property report, you will need to send it to the city or county with a request for a compliance certificate. They will look it over to determine if you have all the necessary permits for the improvements and that they are located within the property according to their regulations.

They will then advise you as to if your property complies, is non-conforming, or neither. Nonconforming means the property does not comply with current requirements but it did when the property was built so there is no need to make it comply with current regulations. If the property neither complies nor is not non-conforming the municipality will tell you why. This is not uncommon and could be for a variety of reasons such as not having a permit for a deck or sunroom or even a hot tub. Yes, that's right outdoor hot tubs require a permit. Or it could be you have a fence, planter, or retaining wall that is encroaching on city property. These are just a few common examples but there are lots of reasons why your property may not comply.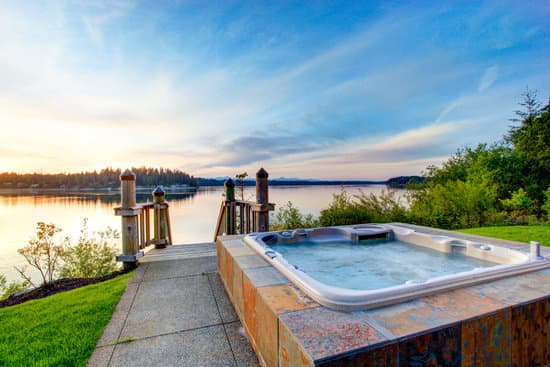 So what should you do if your property does not comply? Do you need to make it comply?

Well, maybe or maybe not. Here's where things can get a little tricky. If you have already accepted an offer with this clause then the buyer will likely require that you make the property comply. In some cases, this can be easy but in others, it can be very very expensive. So it is critically important you do not sign an offer warranting the property complies if you don't know if it complies or not. To protect yourself you should put in a seller's condition so that if the property does not comply you will not be in a position where you must make it comply. But frankly, the easiest and best practice is to get the real property report and compliance report done before you accept an offer. That way you and the buyer both know what the issues are and you can negotiate accordingly. Just because the property does not comply doesn't mean you have to make it comply. The city is not going to force you to make it comply and as long as the buyer accepts the property the way it is you do not have to make it comply. It is very important though that such an agreement between the buyer and seller is agreed to in writing on the offer to purchase contract so there can be no misunderstandings when the file goes to the lawyers.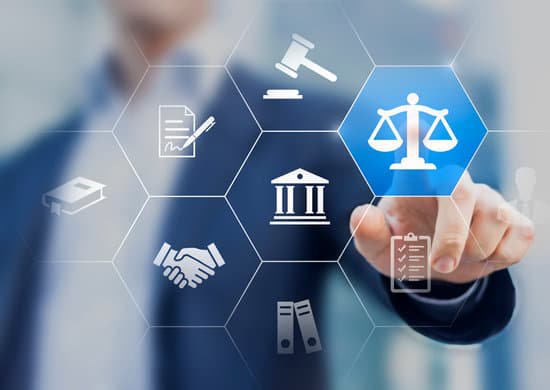 So let me give you an example of how this looks in practice. We recently listed a property for sale and assisted the owner in obtaining the RPR and City of Edmonton compliance. As it turns out the fence at the front of the property encroaches on city property and the cost to obtain an encroachment agreement is about $9,000! Now had we accepted an offer before knowing this the buyer could have and likely would have forced our client to get the encroachment agreement to fulfill the contract. However, now that we are aware of this we will tell the buyer they need to accept the fence "as is" which most buyers will agree to. If not we still have the option of moving the fence so that it does not encroach and at a much lower cost than $9000.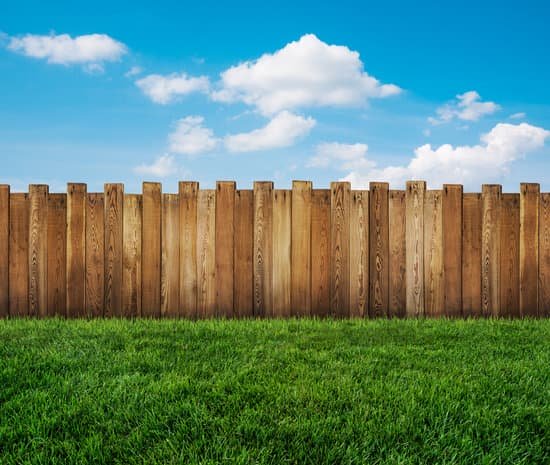 Now there is an alternative to providing a real property report called title insurance and I don't want to get into the specifics of what that is in this video. It is a little cheaper and certainly less hassle however most buyers prefer the RPR because it shows them exactly what they are getting. With title insurance, they could be inheriting a problem they don't even know about.

If you would like step-by-step instructions on how to order an RPR and city compliance or if you have any questions about anything in this blog, please give me a call at 780-462-5002 or email me at Dwight@DwightStreu.com