Can Smart Home Technology Boost Your Home's Resale Value?
Posted by Dwight Streu on Monday, October 30, 2023 at 10:00 AM
By Dwight Streu / October 30, 2023
Comment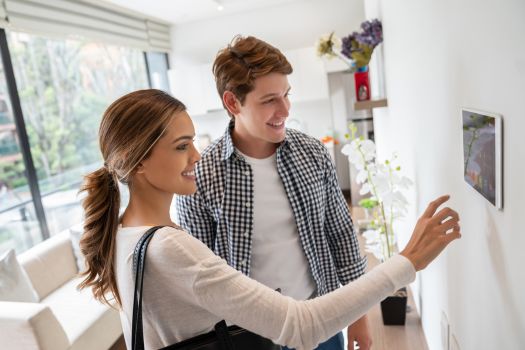 The cost and availability of smart home technologies have decreased in recent years. You've probably decided to look into home automation systems because you want to buy some new gadgets. And you may be worried about making such a significant change. Perhaps you're the kind of person who won't purchase until they reasonably anticipate some sort of return. That's an excellent way to think about your finances. However, it's essential to keep in mind that the cost of smart home automation equipment varies widely. So, one of the major questions to ask yourself is, can smart home technology boost your home's resale value? Yes, but you should learn more about smart home systems to ensure that your future investments pay off.
The technological features of a smart home are some of the most desired in today's housing market. However, the potential of smart home technology is enormous. As a result, we decided to learn more about the specific smart home features that consumers need. Here are some of the most common that instantly can boost your livability and increase the value of your property: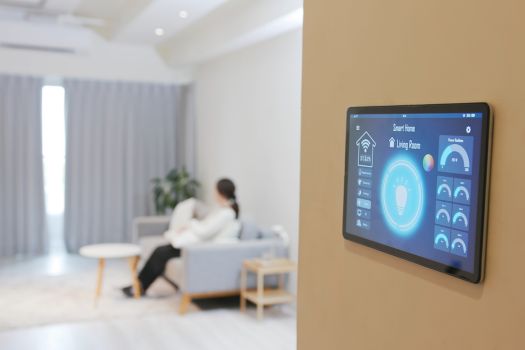 Smart thermostats
Smart smoke detector
Smart door locks
Smart lighting
Solar panels
Smart thermostats are an affordable and practical gadget!
If you don't want to spend thousands of dollars on making your home look nicer, you can still make it stand out by installing low-cost technology such as smart thermostats and home security systems.
When it comes time to sell, smart home technologies such as updated security systems, programmable thermostats, and so on can help put your property at the top of potential buyers' wishlists. Prospective buyers usually like the presence of smart home technologies. That can indicate the house has recently been upgraded and likely has additional modern conveniences.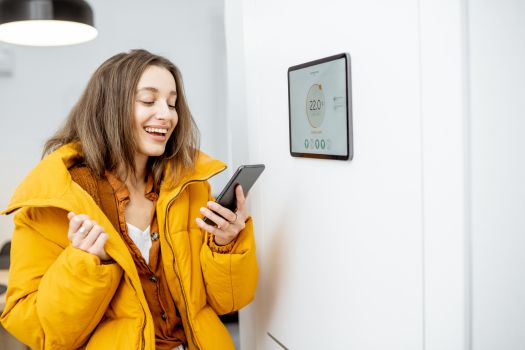 The presence of smart home technologies makes your home look more sophisticated.
The smart smoke detector is not just a gadget!
The smart smoke detector is another product of intelligent technology that has the potential to do more than just save you money. It's not just one more gadget in your home to look pretty. It can also save your life in critical situations. Modern smart thermostats can tell whether you're at home or away. They automatically alter the temperature settings to keep your house comfortable. And in the worst-case scenario, they can detect the smoke of a fire and alert you to call the fire department, even if you're away from home.
Smart door locks make your home a safer place!
Smart door locks eliminate the need to rummage through your pockets for a key. As an alternative, these Wifi or Bluetooth-enabled gadgets may use your smartphone to recognize when you've arrived at home and open the door for you. In addition, you may set them up so that only certain visitors, such as family members and friends, can enter your home. Smart lock system makes unlocking the house simple, increasing security, and making your home a safer place.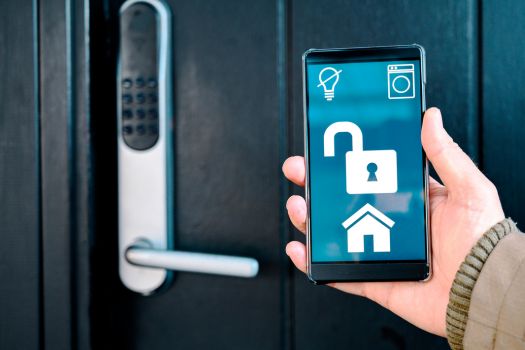 Furthermore, a smart door lock is a perfect failsafe when renovating or moving into a new home. For example, imagine your future buyers hiring moving services in Canada and relocating long distances. They will naturally leave the moving tasks to experts but would still need some time to arrive at their new home. Especially if they are arriving by car. A smart door lock will keep their mind at ease while traveling, so there aren't any unpleasant situations waiting for them.
Smart lighting has more advantages, from less spending to better protection.
Sensor systems for smart lighting make it simple to turn lights on and off from anywhere, anytime, using your smartphone. They can also be programmed to brighten as you wake up or turn off as you leave the house. Smart outdoor lighting may double as a motion detector and make walking around your yard safer at night. These are great ways to feel more protected in your home. Unless we talk about livability advantages, one more crucial thing is less energy usage and spending.
Solar panels are a real increaser in any field of view.
Let's get back to the question: Can smart home technology boost your home's resale value? If we are talking about more than just a few thousand of increasing your property value, we must talk about solar panels. They have numerous advantages. One of them is lower electricity bills. You can reduce or even eliminate your electricity bills by generating electricity from the sun. The solar panel is also environmentally friendly because it generates electricity without emitting any pollution. Solar panels are one of the most desired smart home systems due to their low maintenance and tax benefits. The experts from Number 1 Movers Canada advise that if doing one of the significant updates to your house, you should be patient. That investment will increase property value, but you can take back investment money.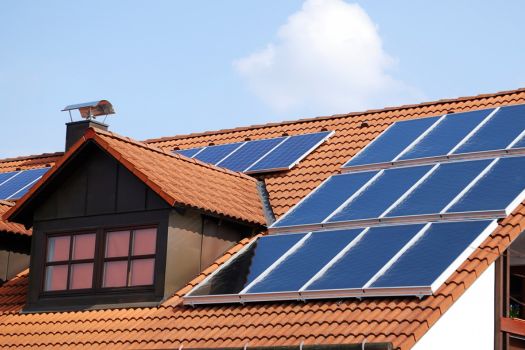 Solar panels generate electricity from the sun.
What smart home devices should you implement first?
If you want to have a significant impact on the value of your home, think big. Solar panels, for example, provide cutting-edge technology. They are good for the environment and reduce your electricity bill. If you have these features, potential buyers will be more interested in your home right away. It's the same with other gadgets in wide use. Realizing and implementing their potential is an investment in the future. That is the only known way to increase your property value by more than a few thousand dollars.
What smart home devices should you skip?
On the other hand, you shouldn't expect to add thousands of dollars value to your home's worth with all smart devices and gadgets. Buyers aren't likely to spend too much on many of these gadgets. Expensive equipment won't increase output by the thousands, but it will have a more significant effect than software and cloud-based systems used for daily tasks. Don't add more software or hardware just because you like how it looks. A buyer may notice security concerns and technological problems in a smart lock, despite your belief that it saves time.
The answer to one of the frequent questions: can smart home technology boost your home's resale value; is yes!
Can smart home technology boost your home's resale value?
Smart technology is all around us. And it's much more affordable than ever before. Whether it's phones, cars, and even smart home appliances systems.
So, can smart home technology boost your home's resale value? As you can see, devices such as smart thermostats, smoke detectors, door locks, lighting, and solar panels, can increase the value of your property. But not all devices will have the same impact. Ultimately, the investment in smart home technology can pay off in both the short and long term. Furthermore, it can make your home more attractive to potential buyers.
If you're interested in learning about more things that affect the value of your home, check out our other blog on home renovations by clicking here. If you have any questions or are ready to get your home SOLD, fill out the form below!
Make Sure Your Home Sells! Request a Free Home Selling Consultation Today!