How to Research an Area Before Buying a House
Posted by Dwight Streu on Tuesday, July 19, 2022 at 1:07 PM
By Dwight Streu / July 19, 2022
Comment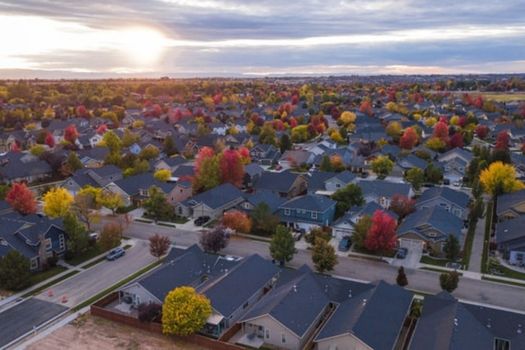 Many people just focus on the house they are interested in and forget all about the area they will move to. In many ways, this is a big mistake as the location you plan to live in is equally important. Therefore, you need to know how to research an area before buying a house. If you're unsure where to begin, here are some tips and tricks to get you started.
Check the amenities
The first step in researching an area before buying a house is looking into the local amenities. You need to make sure that there are schools, stores, bus stations, and similar in the area. They are all an essential part of daily life, and it will be very inconvenient if you have to travel miles just to get to the nearest ones. Then, there are amenities such as parks and pools and similar, which are not really necessary but nice to have near where you live. One of the things to know before investing in real estate, however, is the presence of such amenities often affects the prices of properties. In other words, it increases them.
Talk to people
Since pros will make it easy to organize everything, contact long-distance moving professionals for assistance. You can even check with them if the area you plan to relocate to has any specific rules and regulations. However, it would be best if you talked to people with lots of experience with what you're curious about. Namely, living in the area you're interested in. You shouldn't exactly go door to door and bother people. But it is still smart to ask the owner of the property you're checking out for a few numbers of people who'd be willing to chat. This way, you can get actual impressions from people of what it's like to live there.
Check the local community websites
You can get a lot of info from local community websites. While they should not be considered the ultimate way to research an area before buying a house, they are still very helpful. They will provide insight into local events, organizations, and even a bit of info on the local way of life. The values and general views of the locals will also be strongly reflected on community websites. So, if you notice any potential red flags, you will know you need to bail out of there quickly. Of course, this does mean that such websites are always highly subjective sources of information.
Go over the local news
Local newspapers and TV stations are another fantastic way to research an area before buying a house. They tend to be more 'objective' than official websites are, too. Of course, that objectivity can be limited to one topic. Therefore, you would still need other materials to conduct your research. For example, you might want to know whether the area is genuinely safe to live in. Even more, if you are moving there with young kids. So be sure to check crime rates and safety levels of living in the neighborhood.
Check the school and daycare reviews
Making sure that your kids have the best possible environment to grow up in is pretty important. This is why the research of your future neighborhood must include an analysis of the local schools and daycares. Reviews are, of course, a mixed bag. While some parents try to provide an objective review, be wary of those who leave overly malicious or optimistic comments. Once again, you will need to dig a bit deeper to make sure you get a clear picture. Just as helpful would be to contact the school or daycare you're interested in. Ask them for some references from current parents. Talking to someone is, after all, a lot more productive.
Take the time to walk around and freely explore
If you are thinking about long-distance house hunting, properly research an area before buying a house. And the best way to do so is to visit the neighborhood at least once. This way you will have a chance to experience everything first hand. When you go in person, you can check out the atmosphere (the "vibe" of the area), the quality of amenities, and how safe it is. You will also get a chance to see how locals spend their time, and who knows, even make some new friends!
Talk with the property owners
As the experts from
Professional Movers Ottawa
like to point out, cooperation with the current homeowner is crucial to get the job done, so to speak. The same thing really applies to purchasing a house, too. As previously mentioned, talking to neighbors and asking the seller for references is a good start. However, you just can't approach that conversation in the same way. A seller will, of course, be focused on making the sale. They may provide useful info but will likely try to twist it in a way beneficial to them. So, you should really only talk to them once you've done some research already. This way, they will be more honest and forthright in their answers.
Check-in with a professional REALTOR®
Of course,
working with a professional to sell or buy a property
is the smartest move you can make. And the REALTOR® you are working with will be able to provide you with some info on the area you are interested in. We say 'some' information because they are unlikely to have detailed knowledge of every neighborhood they cover. Still, they are there to help you. And will do their very best to support your efforts to research an area before buying a house.
Knowing how to research an area before buying a house, you will be able to ensure you end up in a good neighborhood. This will, of course, massively improve the quality of life for you and your family.