What to Consider When Buying a House After Retirement
Posted by Dwight Streu on Tuesday, November 15, 2022 at 12:33 PM
By Dwight Streu / November 15, 2022
Comment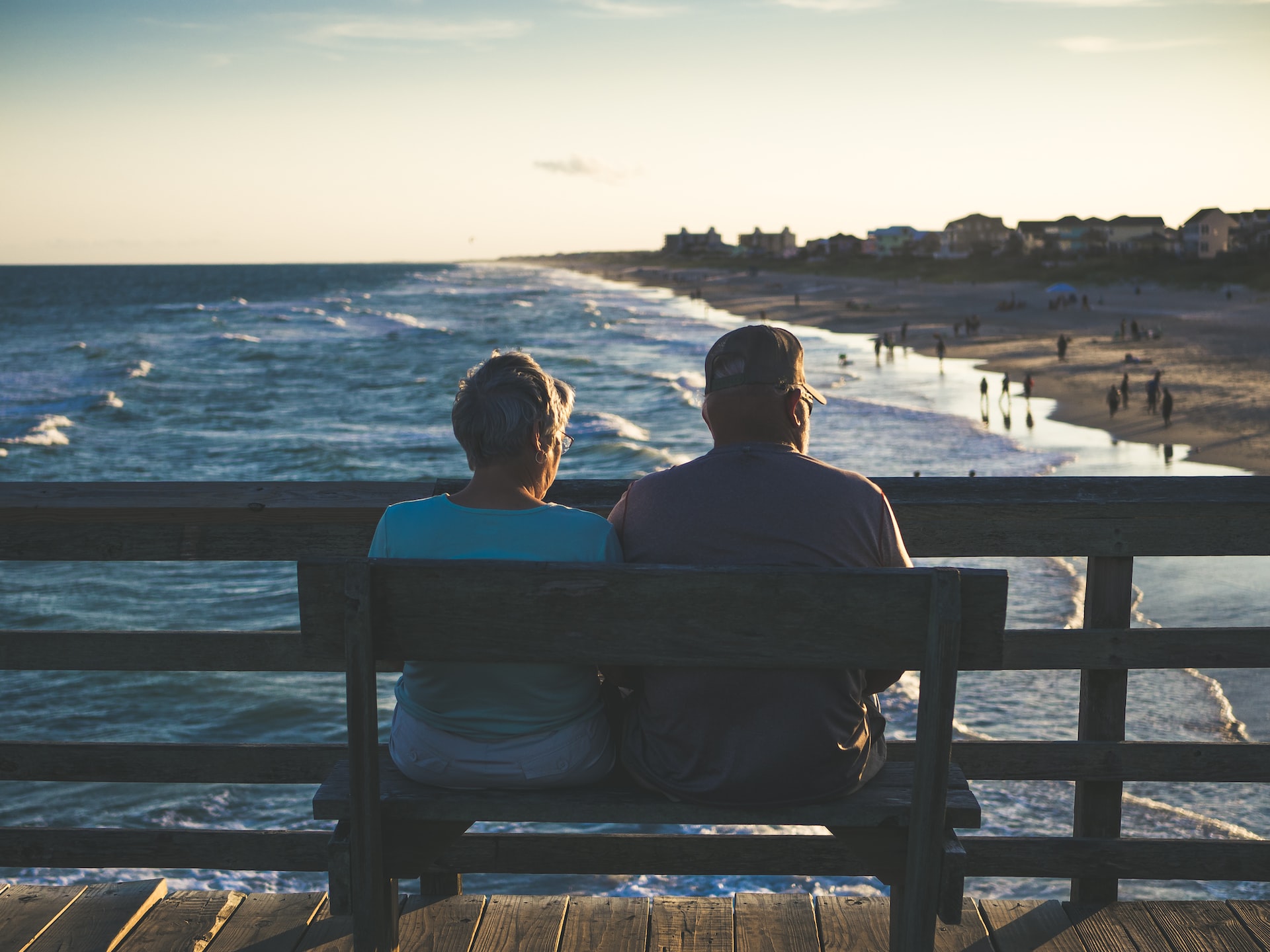 At whatever stage of life, purchasing a home is a significant commitment. When you reach a certain number of years, the moment of retirement comes and, quite often, the decision to move somewhere else. Retirement is no small matter; neither is life from that moment on. Some people prefer to stay in their old home, to which they are accustomed and in which they are nested. On the other hand, some people see retirement as a new life chapter and would like to start it in another new house. However, people who belong to the second group must be careful when it comes to things to consider when buying a house after retirement.
Things to pay attention to
Given that buying a house after retirement is basically a classic form of moving, it is necessary to pay attention to several aspects. Things to pay attention to are as follows:
Will the house be in the city or somewhere quieter?
Access to Healthcare
Taxes
Neighborhood
Cost of Living
In addition to all these items, there are many other things to consider when buying a house after retirement. For example, the proximity of certain objects, various amenities of the area you are moving to, and the time of moving. The mentioned items depend on the moving process itself and partly on the years in which people retire, which is directly related to that person's activity. For example, if a person is much older, they will look more to buy a house in a more urban environment - to be close to shops, pharmacies, and markets.
Certainly, the biggest benefits of buying a home after retirement are that it is most likely to be just the way you always wanted it. You will be able to devote yourself, your family, gardening, and everything that brings you joy. Of course, it all depends on what kind of life you decide to live after retirement. Although it does not fall directly into the list of things to consider when buying a house after retirement, it is certainly no less important.
What kind of retirement lifestyle are you looking for?
Some retirees are eager to move into a lively retirement neighborhood where they may devote themselves to their interests. Others want a calm country existence with a garden. Or perhaps you envision yourself living abroad and require a low-maintenance residence. In case you are the type of person who wants to, for example, buy a house in another state or somewhere far away from your current location, experts from Centennial Moving advise you to look for movers that can help you with the things necessary to make a relocation successful.
With this, not only will the move be successful, but you will also make it easier for yourself when it comes to moving basic objects and household items. It is entirely possible that someone decides to start completely from scratch but wants to keep and move certain things to their new home.
In such situations, the comforting fact is that you can rely on expert help, ensuring that all your things remain undamaged and in the same excellent condition. Furniture, valuables, and fragile items can be moved and stay with you by hiring the right movers. It is essential if it is a long-distance or cross-country move, then there is undoubtedly a lot of work involved in moving objects from the house. In this way, it can be possible for a person to live his new lifestyle, but with certain beautiful shades of the old life in the form of things that he will keep.
Expert help when moving things
Type of areas and surroundings
Surrounding plays a significant role depending on how you want to spend the rest of your life. Also, it is imperative to know how to research an area in which you want to live. Traffic, the concentration of people, the number of neighbors, and noise can be of negative significance if you have decided to spend the rest of your life in peace, silence, without tension and pressure. In that case, it will mean that you choose houses in more wooded areas, with more nature, and further away from the urban world. But in addition to this, you must take the availability of health facilities into account; they should not be too far away.
House in the field is an option to consider when buying a house after retirement
On the other hand, if you are a very sociable person, you need to look for houses that are in areas with a lot of population and more dynamic places. Seniors who want to spend their retirement years visiting attractions like museums, galleries, and upscale restaurants may also value how convenient it is to get to these locations in a more urban environment. It is a plus, for example, if you have a family and together you make new connections and new joint experiences. But that doesn't mean you can't do it on your own either. In any case, if you are that type of person - an urbanized area is the right place where you should buy a house after retirement.
A rich neighborhood is a good option if you want a more social life after retirement
Home safety and security
Don't catch yourself in a situation where you ask yourself, does the neighborhood have what I need? Basic things like safety and security. In addition to the area, another important thing to consider when buying a house after retirement is the safety and security of the house itself. So, consider the home's security and safety before purchasing it. Yes, most individuals would like to buy a house in a neighborhood with less crime. How safe the place is to live in should also be considered when purchasing a property after retirement. Slip, trip, and fall hazards include stairs, rugs, high thresholds, and uneven pavement on sidewalks or driveways. Another area where accidents happen frequently, but without safety handles, is the bathroom. Additionally, search for a house with a level driveway and almost level grounds.
Future maintenance that will require certain costs
Every house has a certain amount of future expenses, which is one thing you should pay special attention to. One of the most important things is to calculate how much money you will roughly set aside in the future because homeownership expenses include upkeep. This should be considered when purchasing a home after retirement, especially if you plan to buy a larger one. It can also be tempting to believe you can take care of your house maintenance. But remember that getting older can make it more challenging to handle things independently. By buying a newer home, you can save money on expensive maintenance. That is why it is necessary to think carefully before purchasing a house.
An Alternative
There are always residential park homes as an option. Like retirement communities, residential park houses are temporary structures rather than long-term ones. However, park homes have significantly advanced from the early "static caravans," and contemporary designs come with all the amenities of a home, including central heating, en-suite bathrooms, and double glazing. They have the same appearance and feel like a small cottage or lodge. Parks benefit from having lovely park homes because they foster a strong sense of neighborhood. You can consider this an alternative, and it can also be considered one of the ways of life that someone has decided to live. There are also various care houses if that type is necessary for you.
Mistakes when choosing to buy a house after retirement
When buying a home after retirement, in addition to things to consider, there are also mistakes that you should avoid in this process. It is certainly necessary not to be selfish and to start consulting about this decision with other family members. Because you want to be independent, it can be challenging to accept where you are in life. Be mindful of your spending limits while you look for retirement homes to purchase. As you age further and later into retirement, you are more likely to live on a fixed income with diminished earning potential. So, be careful not to break your budget. Also, It's fine if you want to buy a house in a quieter area, but try not to completely separate yourself from the world in the sense of isolating yourself. You can easily withdraw into yourself in such situations, but if you are aware of that mistake, you can correct it in time.
To sum up
When the moment comes that you want to settle down for the rest of your life and decide to buy a new house, things to consider when buying a house after retirement represent a part that is of great importance as well as a facilitating part. If you carefully consider the potential areas in which you want your house to be, the cost of living, and the style you want to lead, you will look forward to a new beginning.

Are you considering buying or selling your home? Just give us a call today for a free no obligation to move consultation. We are here to help with your real estate needs. 780-462-5002 or E-mail: Dwight@DwightStreu.com.
Just remember, when you or anyone you know buy or sell the place they call home with us, we deliver on our exclusive guarantees and award-winning service AND a very worthy cause benefits as well!