Moving to Edmonton with Kids: What to Consider
Posted by Dwight Streu on Tuesday, January 17, 2023 at 3:31 PM
By Dwight Streu / January 17, 2023
Comment
When you are moving with children, there are always more things to consider than when relocating alone. This part of your kids' lives can be very significant, and you want to be cautious of how you approach it. If you are moving to Edmonton with kids, you are in luck. This beautiful city will have lots to offer your family. The capital of the province of Alberta is situated on the North Saskatchewan River and is a center for culture, entertainment, and home to Elk Island National Park & Beaver Hills. One thing to keep in mind is that this is one of the oldest cities in the world, so it might be something to prepare for before moving.
Is Edmonton a good place for a family?
Edmonton is a large, diverse city where you and your family will not lack places to see and things to do. This city has so much to offer, no matter what age you are. If you are looking for cultural events, dining, and entertainment, Edmonton has got you covered. If you need to relax or like outdoor activities, the natural world is there too. It is also important to mention that rent is quite low and the cost of living is enviable to the city's neighbors. The local schools also have an excellent reputation. So whether you wish to be in the midst of it all or prefer to live in the quieter suburbs, you will have plenty of family-friendly options.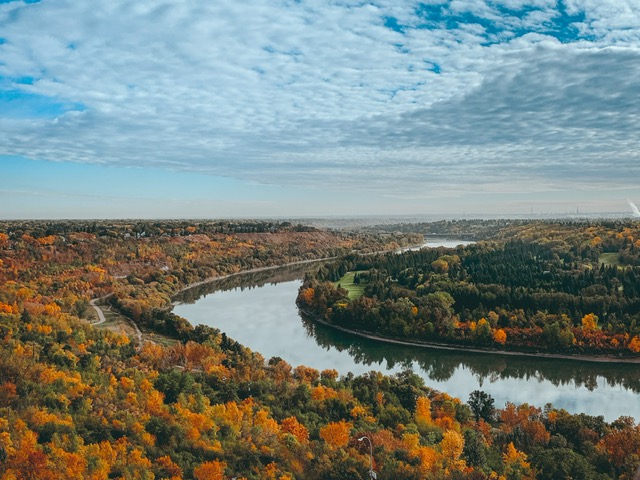 Edmonton has so much to offer to families.
The weather is cold but surprisingly sunny
Even though it can get as low as -40 degrees in the winter, the city has an average of 325 sunny days per year. Those moving to Edmonton with kids who love the sun can count on it here. Aside from the snowfall, the climate is relatively dry throughout the year. But the biggest thing for kids to enjoy are those snowy winter days and the never-ending fun in the snow. You and your family can enjoy:
Ice skating: some of the most amazing ice skating rinks are located here. Forget the classic, boring settings. Victoria Park has an oval rink with a tree-framed ice path throughout the park. And to make things even more magical, at night, it gets a colorful illumination for the enchanted feel.
Downhill skiing and snowboarding: although not as adventurous as skiing down a mountain, this is a great way for your kids to learn and for you to practice before taking a ski trip.
Cross-country skiing: this fun activity can be enjoyed in several parks in Edmonton. They offer variety in distance, difficulty, and route. This is an amazing way to stay active during those winter months.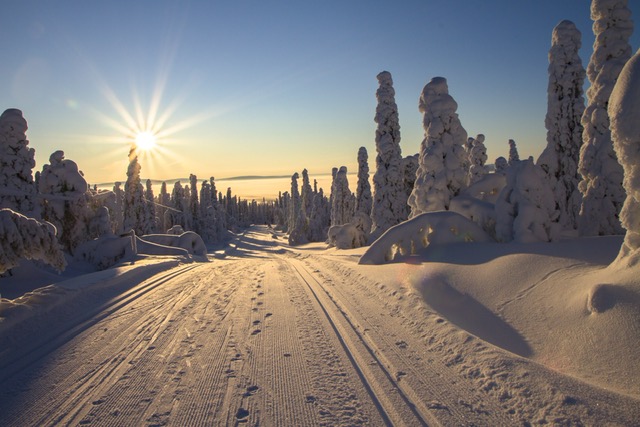 If you are moving to Edmonton with kids, have no doubt that they will have fun.
Visit the River Valley Parks
If you are a nature enthusiast, you will be delighted by the most extensive stretch of urban parkland in North America. The River Valley stretches beside the North Saskatchewan River, but it is also home to many lakes and ravines. Endless trails are there for you to walk, run, cycle, and explore the wildlife. The paths go on for over 160km and offer breathtaking views of the city. You can have a picnic on one of the sprawling lawns or enjoy many river sports. You will have endless options for fun and adventure in the River Valley, regardless of the season.
Moving to Edmonton with kids—will they have fun?
There is no doubt that activities are abundant for your kids in Edmonton. If you prepare your kids for the move and embrace the cold weather, you can take advantage of so many awesome things to take part in. Consider a few of the many adventures that this city has to offer.
Visit the World Waterpark
This is the second-largest indoor water park in North America. It is located inside the West Edmonton Mall, and it will surprise you and your family in ways you never expected. Having fun on slides, surfing, or swimming while it is freezing and snowing outside is more than thrilling. Your kids will have a blast.
Explore the Telus World of Science
What a great way to spend a day with the inquisitive minds of your little ones. They will be able to explore the observatory, participate in experiments, and go on a dinosaur expedition, among many more activities.
Enjoy the outdoors in Elk Island National Park
This park is located just outside the city and is home to over 700 bison. You are guaranteed to see them in the park along with moose, coyotes, beavers, deer, and many other animals.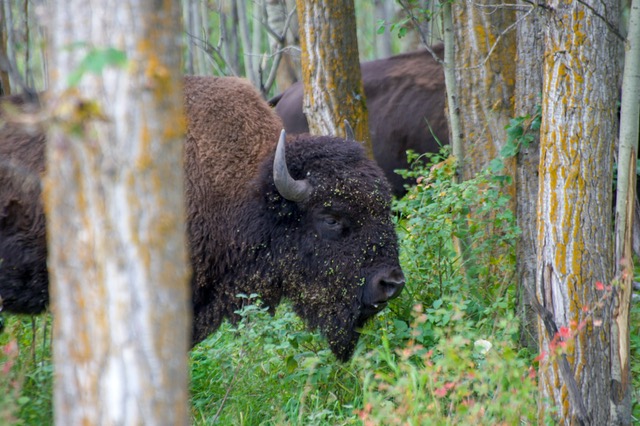 Edmonton is home to over 700 bison.
Take a ride in the High-Level bridge streetcar
Riding the streetcar can be quite a thrill for kids. It crosses the Edmonton River Valley and offers some breathtaking views of nature and the city.
When is the best time for moving to Edmonton with the kids?
Amongst many things to take into account when moving with kids long-distance, it is also important to choose the right timing. This can be affected by many factors, and you should consider all of them before you make the final decision. Avoid disrupting your kids' patterns by moving in the middle of the school year. It would be best to wait for the summer or winter break so that they have ample time to adjust. If you are unaccustomed to the cold, summertime will also be a great choice so that the family can gradually adjust to the weather.
When it comes to moving companies, some practices are also good to remember. For instance, avoiding the weekends will give you more options since the moving companies will be in lower demand. In addition to that, the first half of the month is better than the end of the month. Moving companies will be busy during that period since most renters have paid until the end of the month and will wait to move then.
An easy decision to make
If you were having doubts about moving to Edmonton with kids, hopefully, we have made it easier for you to make this decision. This city is an amazing place for the whole family to explore. You will have the peace and quiet your family needs and the hustle and bustle at your doorstep whenever you feel like it. All that's left to do is find a reputable real estate agent and let them assist you with searching for your dream home. A life full of excitement, snow, and nature awaits you in Edmonton.
Find out what to consider when moving to Edmonton with kids. The Dwight Streu Real Estate team will help you with appropriate advice. If you have any questions please call us at 780-462-5002.