Edmonton Real Estate Update |NOVEMBER 2023| Dwight Streu, Edmonton REALTOR®
Posted by Dwight Streu on Monday, November 6, 2023 at 3:31:40 PM
By Dwight Streu / November 6, 2023
Comment
Market Shift or Seasonal Slow Down?
The market is slowing down this month. Does that mean that there is a shift occurring in the market, or is it just a seasonal slowdown? Toronto has been seeing some significant price reductions, deals falling through, and a lot of people are walking away from $100,000 plus deposits because they can no longer get their financing since interest rates have gone up. There is a lot of panic going on in the market.
So, what does that mean for Edmonton? Are we in a similar situation? What are the statistics showing? Don't worry if you can't make sense of the pictorials below. Keep scrolling to watch our video, where we go over what the latest statistics are showing with you and explain the impact they may have on your future real estate plans!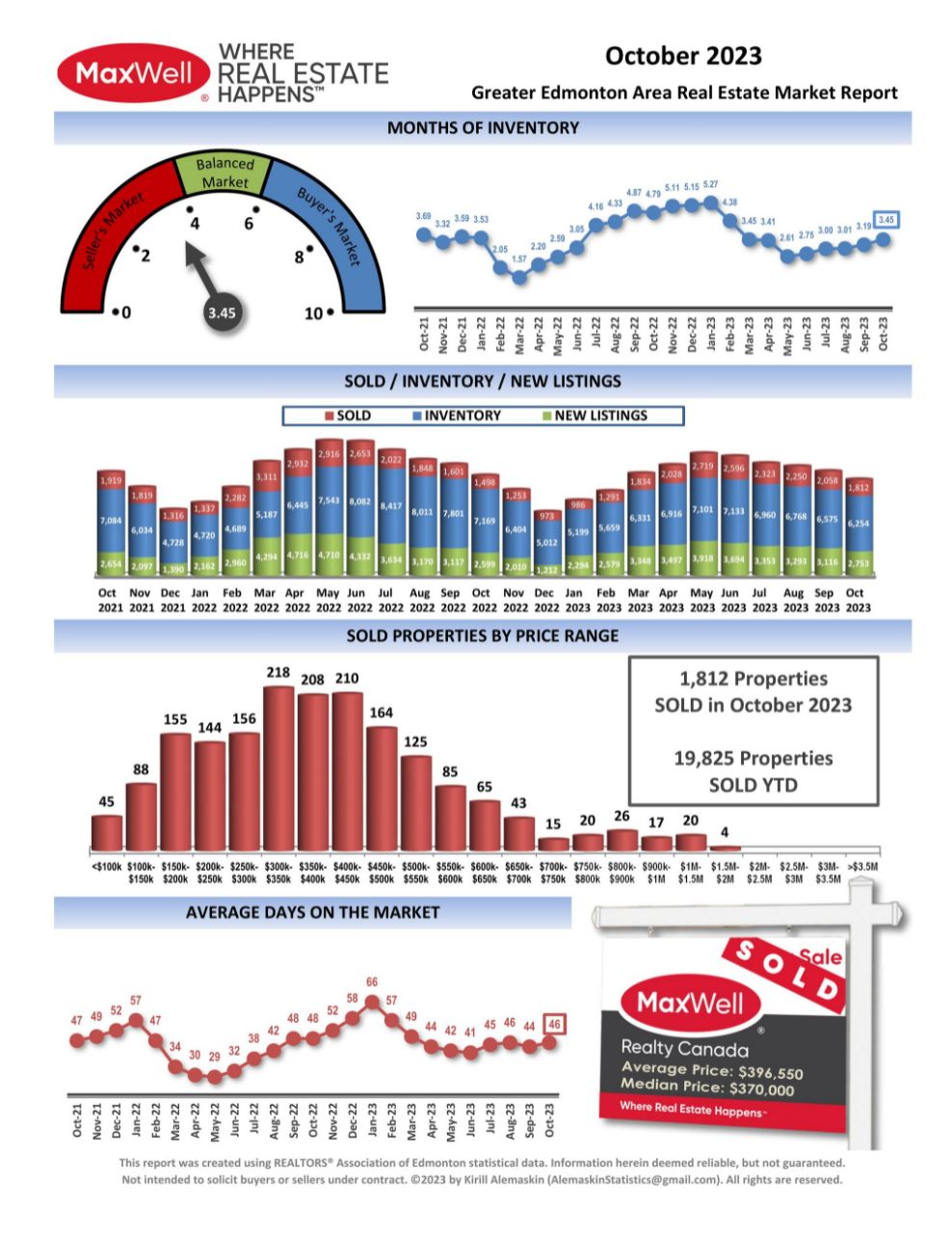 Check out Edmonton's Real Estate Market and What Happened in the Month of October 2023!
Have questions about the market or real estate in general? Our team would love to answer your questions. Call us today at 780-462-5002 or fill out the form below to get in touch with us!
Contact Us Today To Get Your Questions Answered!