Love Your New Home or We'll Buy it Back*!
Welcome! You've found the best REALTOR® and Real Estate Team in Edmonton, Alberta according to www.BestInEdmonton.com.
Home Buyer Guarantees:

Are you looking for an honest, connected, hard-working team to help you buy a home in Edmonton? That's our specialty! We work hard to represent buyers and sellers in the greater Edmonton area. We're so confident in the ability of our team to help you find the perfect home that if your new home turns out to be less then perfect, we'll buy it back or resell it for free! We don't want to sell you any home; we want you to buy a great home, and we are willing to back it up.
Plus, many more written guarantees that will make your home buying experience risk and hassle free.
Buy Back Guarantee
Cancellation Guarantee
Communications Guarantee
Trade Up Guarantee
By choosing to work with the Dwight Streu Team you'll be guaranteed a good outcome. Dwight is so confident, he's willing to take on all the risk so you don't have to take on any. It's a literal guarantee to get you the best results when you buy a home in Edmonton or the Greater Edmonton area.
The Dwight Streu Real Estate Team Serves the Community Big!
In addition to providing the best real estate services in the area, Dwight and the team also invest back in to the local community. As members of the Edmonton community, they invest back by donating a portion of the income they receive from every home sale to local charitable causes. In fact, they are on a mission to contribute $100,000 to Make-A-Wish to grant wishes to children with critical illnesses.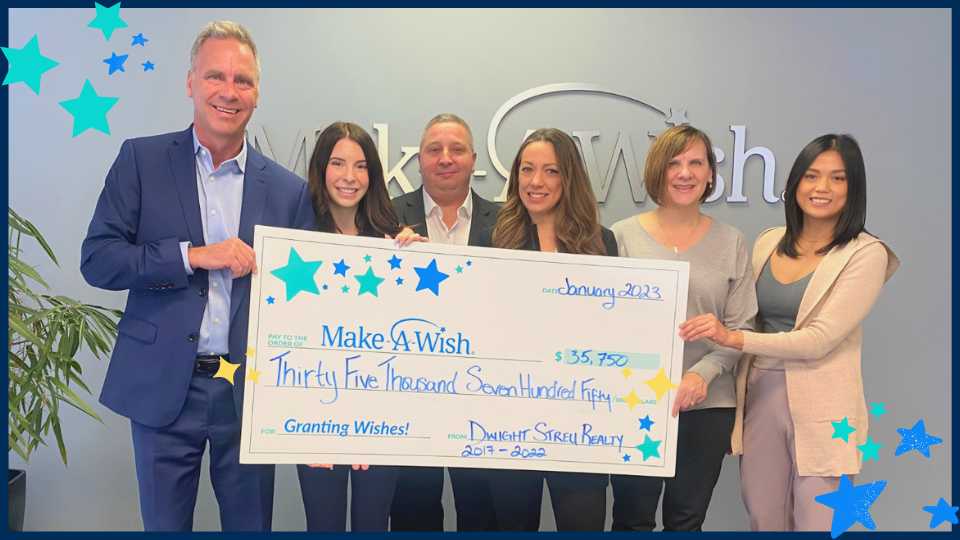 8 BIG Reasons to hire OUR TEAM as your Edmonton REALTOR®.
1. We will assist you in securing the best financing program for your specific situation with the lowest interest rate and have a pre-qualification/approval certificate generated to give you the best competitive advantage in purchase negotiations.

2. We will provide you with instant updates from our Home Hunter Service of all the new properties that match your home buying criteria, including hard-to-find properties not readily available online. This will allow you to drive by, determine which properties you want to see, and help you beat out other buyers to the best properties.
3. We will arrange a private showing of any property you want to see including new construction, bank owned, For Sale By Owner, and unlisted properties.

4. When you find a property you like, we will discuss the best strategy with you regarding offer price, financing terms, interest rate, cost to close, possession date, inspection details and anything else you want to know.
5. We will help you prepare the offer with terms, provisions, special stipulations, amendments, exhibits and conditions weighted in your best interest.

6. We will present the offer on your behalf and negotiate in your favour to help you secure the property at the best possible price and terms.

7. We will recommend extremely competent affiliates with respect to your total home purchase: including legal expertise, home inspection, appraisal etc.

8. We will be available for you to answer any questions you might have.
Contact Us Today for a Free Home Buying Consultation 780-462-5002