Hodgson Homes For Sale
Southwest Edmonton
Welcome to Hodgson, a newer residential community nestled in the heart of Edmonton's Southwest!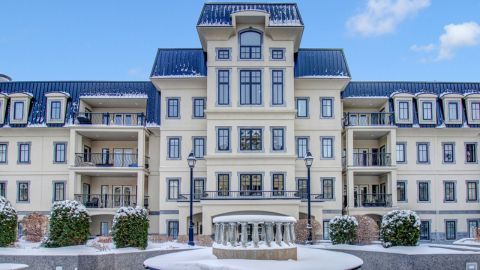 Most of the development started after 2001, with the majority of residences being single-family dwellings and apartment-style condominiums in low-rise buildings. The majority of residences are owned, with only, on average, 1/10 residences being rented, according to the 2005 Municipal Census.
Bounded by Whitemud Creek Ravine and Rabbit Hill Road, residents have easy access to the surrounding Edmonton area, and their commute is made easy as they are only ten minutes away from Whitemud Drive.
Additionally, Hodgson is near numerous green spaces and parks, including Hodgson Park and Hodgson Park Soccer Field. It is also close to the ravine, providing residents with numerous walking, hiking and biking trails.
Many amenities are in the vicinity, including Dollarama, 7-Eleven, Save-On-Foods, Starbucks and more.
Located only ten minutes from The Currents of Windermere residents can access various retail shops, restaurants, entertainment services, fast food joints, grocery stores and more! Residents can enjoy everything from Cabela's to California Pizza Kitchen!
Come and visit the community of Hodgson today!