Our Guaranteed Home Sale Program Makes Selling Your Home Easy and Hassle Free
Whether to buy first or sell first is a question almost every homeowner asks. The moment you began thinking about selling your Edmonton home you probably started thinking about this dilemma.
If you decide to buy first, you could end up with two homes. What if your home doesn't sell. The expenses can add up quickly plus most people are unable to even get financing for their new home until their present home is sold. On the other hand, if you sell first you could find yourself under a lot of pressure to find a home. What if you can't find a home you like in time?
Fortunately, our Guaranteed Sale Program solves this dilemma.
Here's how it works: BEFORE we list your home for sale, we will prepare a detailed market analysis of your home's value. This includes a report of all comparable home sales and current listings in your Edmonton and area home. This data will provide us with an approximate market value of your property.
The market value will determine your guaranteed price and list price. We'll give this to you in writing before we begin marketing and selling your home. With this written guarantee you will have the security of knowing that your home is SOLD guaranteed!
With this program, you win no matter what happens:
In the unlikely event that your home doesn't sell within the agreed upon period, we will buy it! We'll pay the upfront guaranteed sale price we set together.
If you receive an offer on your home that is higher than the guaranteed sale price, you get the higher offer.
If we actually buy your home and then sell it at a higher price we will give you the difference.
We will be taking all the risk and you'll know your home will be sold one way or the other. You'll always benefit from the highest offer (whether it's our guaranteed sale price or a higher offer from an outside buyer) and you can cancel the program at any time with no cost or penalty.
The best part about my Guaranteed Home Sale Program is that you eliminate the usual stress that comes with selling your Edmonton home including the possibility of it not selling at all or potentially getting stuck with 2 homes. You can take your time to find your dream home or build your dream home knowing your current home is already sold. It makes buying a home much easier and less stressful.
To discuss the sale of your home, CALL or TEXT 780-462-5002!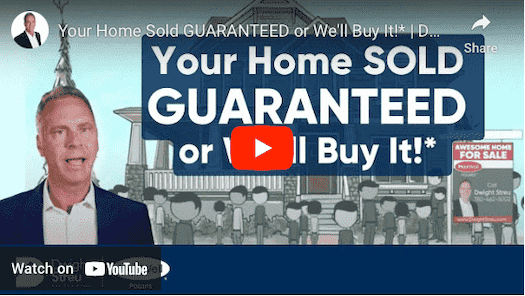 * Conditions apply. Guarantee by MaxWell Polaris.
For a free home evaluation or to learn more about our Guaranteed Sale Program call us at 587-741-6084 or fill out the form below